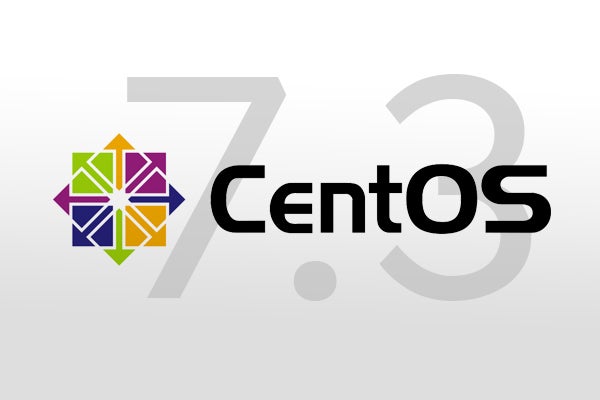 January 13, 2017
OpenLogic releases Amazon Web Services CentOS 7.3 image
We recently published our support-included AWS image for CentOS 7.3 to the AWS Marketplace.
What does this mean for our current and future users?
CentOS 7.3 is the most recent release in the CentOS 7.x distribution, which itself is based on Red Hat Enterprise Linux 7.3, but without the cost of purchasing licensing/support directly from Red Hat. This doesn't mean that CentOS is not supported, mind you - quite the contrary! OpenLogic offers various level of support for CentOS and includes 9x5 email support for every OpenLogic CentOS instance running on AWS EC2. For those users who want additional support, OpenLogic offers additional service contracts to meet your business needs.
For our existing CentOS 7.x image users on AWS, you can check to see if your system has already been upgraded to CentOS 7.3 with the following command:
# cat /etc/centos-release 
If the output is:
CentOS release 7.3.1611 (Core)
Then you're already running CentOS 7.3.
If centos-release shows that you're running an older version of CentOS 7.x, you can upgrade to CentOS 7.3 by executing:
For new users, or our existing users who launch new CentOS 7 instances, our CentOS 7.3 image is available, ensuring that the latest and greatest CentOS 7 release is being used.
The official CentOS release notes for version 7.3 are available, but the changes that may be most important for our customers are:
• SELinux enhancements and performance improvements due to update to version 2.5
• Updates to Firewalld result in faster (re)start times as well as new management and logging options
• Enhanced performance of the audit daemon
• Updated docker engine (1.10.3)
• SHA2 is now supported by OpenLDAP along with many other identity management updates
• samba updated to 4.4.4 which provides bug fixes and enhancements
• Open vSwitch performance increase for VXLAN, GRE, and GENEVE tunnels
• systemd more efficiently reaps many processes terminating in a short interval
• Linux kernel update to kernel-3.10.0-514.2.2.el7.x86_64
• Many other package updates, including bug fixes and security patches
Several drivers and packages have also been deprecated or removed, but these should not negatively impact users of our images on AWS.
Users are urged to read the release notes to ensure that the changes in CentOS 7.3 do not cause a problem for their systems.
Our AWS images are minimal by design, taking up as little space as is necessary to provide a fully functional AWS instance. This maximizes the available space for you to customize the instance to meet your specific needs.
Those interested in this, and other OpenLogic images, can check them out on AWS.
If interested in OpenLogic Open Source Support?