Using open source databases doesn't need to mean sacrificing dependable support. With SLA-backed support and services from OpenLogic, you can embrace the cutting edge features of open source databases and DBMS while mitigating risk.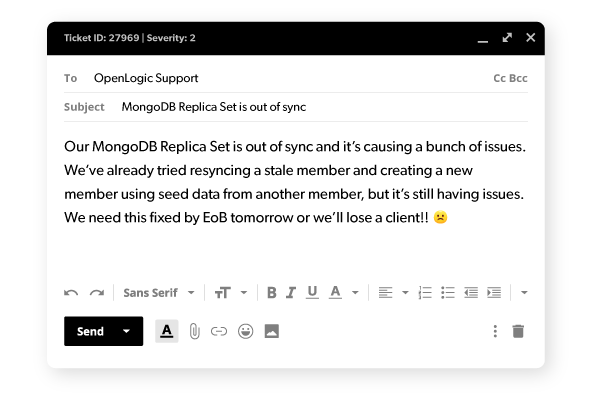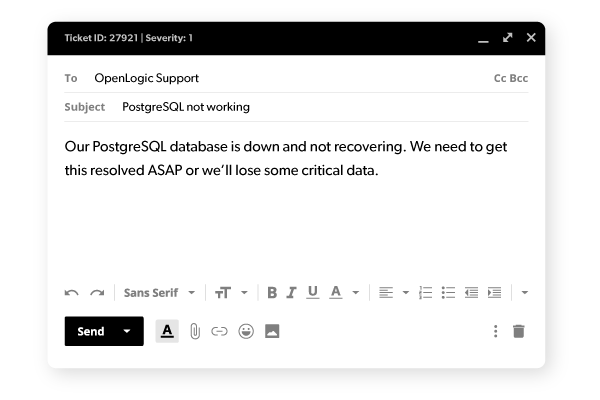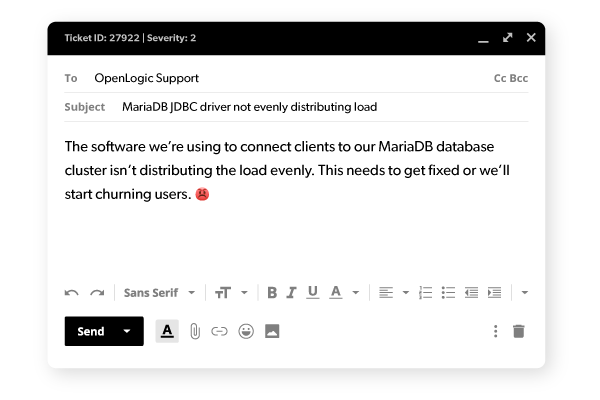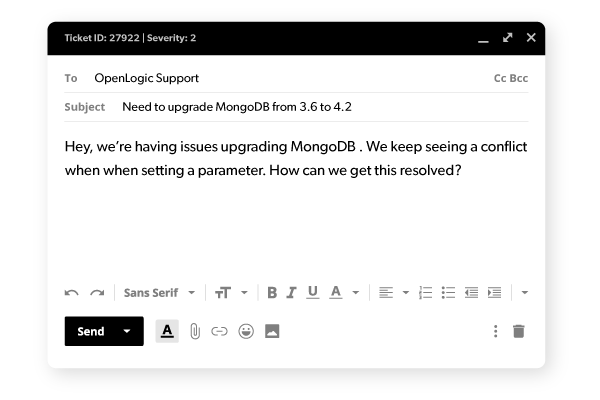 Get the Support You Need For Your Open Source Databases
Whether you need support for an already integrated open source database, or you need help planning for a migration, we can help achieve your goals.
Ready to learn more?
Fill out the form to and we'll connect you with an open source expert!
Supported Open Source Databases
We provide world-class support and services for all the top open source databases, including MongoDB, PostgreSQL, MySQL, MariaDB, Cassandra, Redis, SQLite, HSQLDB, Elasticsearch, Apache Spark, and CouchDB.
Why Use Open Source Databases?
With businesses today striving to become more data-driven, having databases and database management systems that can accommodate data in the cloud, or at scale, is critical.
Open source databases and database management systems provide a way for enterprise organizations to increase agility and better accommodate cloud or big data without the exorbitant costs of their proprietary counterparts.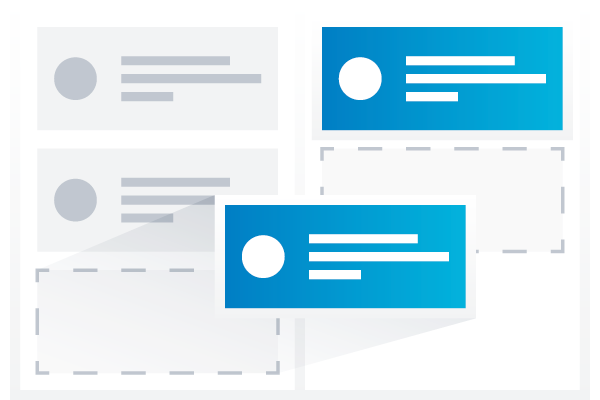 Get Open Source Database Support
Ready to learn more about how we can help support or integrate open source databases?
See What We Support
See the open source packages we support.
Have Questions?
Get answers from an open source expert.