Expert Technical Support for Apache Tomcat
As a common alternative to costly proprietary software, Apache Tomcat is a critical component of Java-based applications for countless enterprises around the world.
But successfully using and maintaining Tomcat deployments for mission-critical applications requires dedicated technical expertise.
OpenLogic is a trusted provider of expert technical support and services for Apache Tomcat, ensuring organizations can enjoy the benefits of Tomcat without the risks.
Learn more about what OpenLogic can offer your organization by speaking with an expert today.
The Benefits of Dependable Apache
Tomcat Support
CUSTOMER REVIEWS
"With OpenLogic, we are able to use OSS with enterprise class support."
IT Architect, Global 500 Pharmaceuticals Company
"I would highly recommend OpenLogic to my customers and other lines of business."
Executive at Fortune 50 Technology Company
"They readily share their expertise with our IT team, it's like we're part of a big dev community."
CTO at Financial Services Company
Trusted by the Global 500 and Beyond
Why Choose OpenLogic?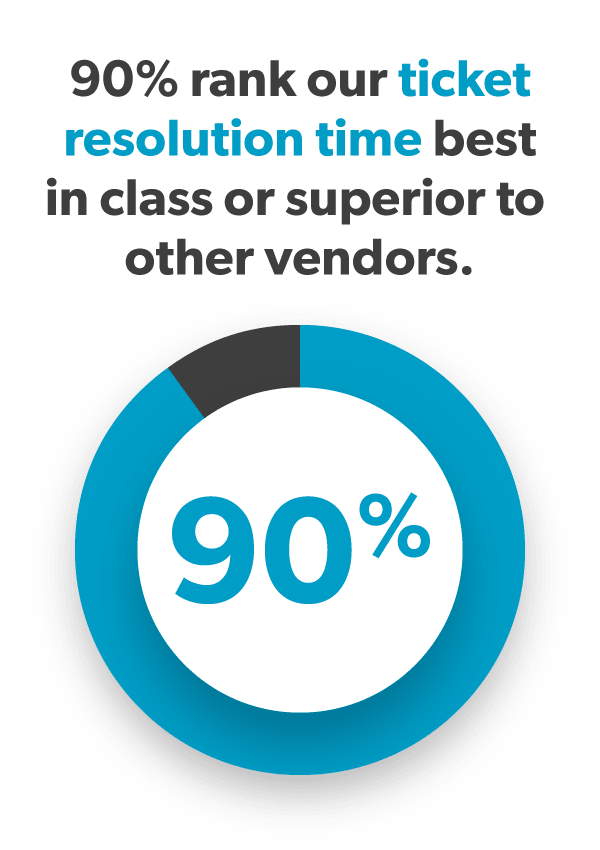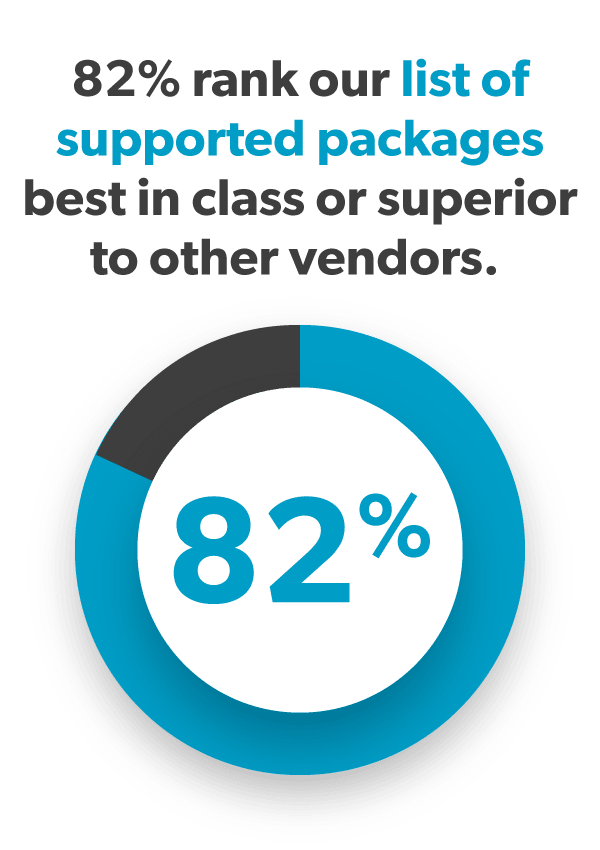 Support for Your Tomcat Deployments Is Only a Ticket Away
When you have mission-critical applications running on Tomcat, solving problems quickly is essential to maintaining and expanding your revenue.
OpenLogic support means direct access to experienced enterprise architects that can quickly diagnose and solve even the trickiest issues with your Tomcat deployments.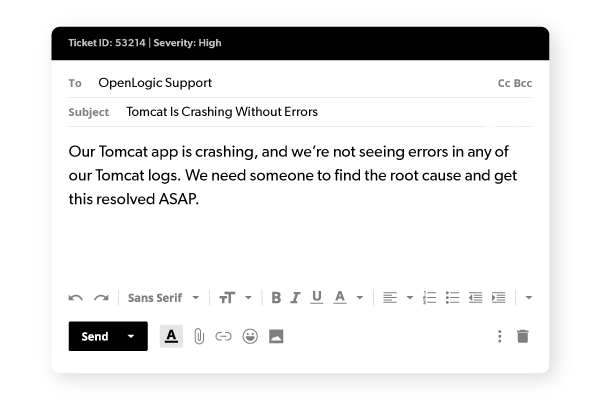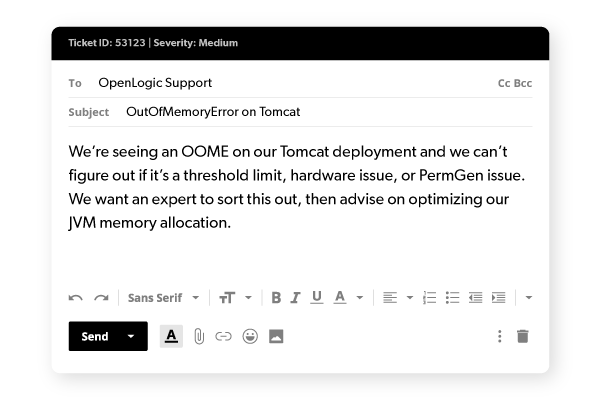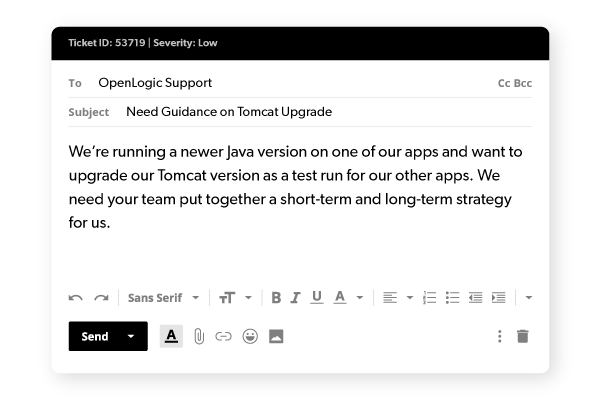 Get Support for Your Tomcat Deployments
Ready to see how OpenLogic can support your Apache Tomcat deployments? Speak with an expert today to get started.
Need Support Beyond Tomcat?
OpenLogic offers support for 450+ open source technologies.
Need Professional Services?
From consultative guidance to migrations, we can help.