Get Comprehensive Open Source Services
OpenLogic provides the enterprise services that organizations need to confidently gain the freedom and savings that come with using open source software. Explore our offerings by the type of solution you need, including support, innovation guidance, and migration services. You can also learn more about the types of open source software that you can adopt, such as operating systems, databases and middleware, as well as tools for development, analytics, containers, and virtualization.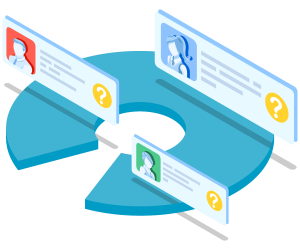 Solutions by Need
You can speed adoption, cut risk, and save money by engaging our open source experts for end-to-end services, including:
Solutions By Technology
We provide support and services for all types of open source software, including:
Learn from Experts
OpenLogic experts are open source architects, thought leaders, and contributors who typically have at least 10 years of advanced open source development experience. Hear what they have to say about open source technologies, including strategies for adoption and solution improvement.
Get Answers
Learn how you can reduce risk, speed time to market, and save money with open source technologies and the right level of support.
Subscribe to OpenUpdate
Stay up to date on emerging open source industry news and trends in this weekly newsletter.