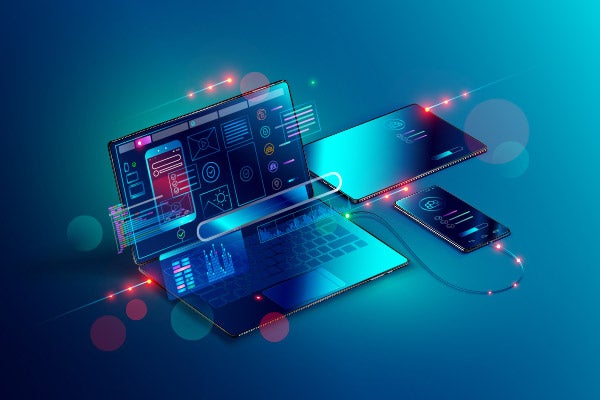 August 20, 2018
Open Source: Vendor Neutrality is Dead; Long Live the UnVendor!
When it comes to enterprise cloud deployments, IT leaders claim they prefer vendor neutrality – avoiding business lock-in to technology, terms, and costs that may evolve unfavorably over time – but often find themselves choosing large, popular ecosystems over and over again. They believe this is the only choice, that the road to success is best paved by a limited selection of vendors, ending up with future battles against technical, licensing, and cost issues that could easily have been avoided.
There's more than one route to open source success: By knowing how to leverage all the amazing open source communities out there, laying down the best solution available in each layer of your stack (databases, monitoring, middleware, application, infrastructure, security, etc.) specific to your needs, your organization is best prepared to handle future change.
Welcome to the open source UnVendor.
Vendor Lock-in is Avoidable
It's important to acknowledge that the definition of "vendor" has changed when it comes to enterprise software. No longer limited to commercial packages and agreements, such as those from Microsoft, Oracle, and SAP, the growth of open source in enterprise environments has created vast ecosystems of code – freely available – under similar obligations and implications as commercial software:
• Many commercial-grade versions of open source packages have licensing costs, which tend to increase significantly at enterprise scale
• Attempting to integrate open source packages outside the official ecosystem can be difficult to do or almost impossible
• Open source ecosystems can be slower to change, relative to some other communities out there attempting to solve the problems of today
• Acquiring licenses may be time consuming and incur overhead (such as legal and procurement processes), rather than obtaining the code immediately from a community repository
• Vendor audits can be expensive and time consuming – a major financial services company recently completed an audit that required 500 person-hours (engineering, procurement, legal, etc.) that spanned two years
• Professional, SLA-driven support incurs additional costs
Examples of popular and restrictive ecosystems include Red Hat, VMware, and Canonical, and these obligations also apply to common public cloud stacks, such as Amazon AWS or Google Compute Engine.
You may be aware of these implications already and feel compelled to choose a vendor or ecosystem because they are popular and "proven." In enterprise environments, the last thing you want is to be left hanging when deploying new services or trying to resolve production issues.
That's where we come in: OpenLogic, the open source UnVendor.
Vendor Neutrality With Benefits
We believe that the best open infrastructure for your organization is the one that meets your technical and business needs exactly, without necessarily falling under one, monolithic label. Our OpenLogic enterprise architects make recommendations for any cloud deployment based on these values:
1. Encouraging customers to use the community editions of projects of their choice, ensuring they get the advantages of broad ownership, diverse opinions, responsiveness to issues, and agility over time
2. Understanding that no single vendor or ecosystem fits the need of every enterprise out there
3. A belief that IT budgets should focus not on licensing costs, but on maximizing business innovation, maintaining systems, and developing people
4. The knowledge that some commercial-grade versions of open source do provide tangible benefits, if there's a valid use case and no viable community-driven option – sometimes even a homegrown solution can save licensing and people costs over time
5. The reliability and assurance that comes with commercial-grade open source can be achieved with community-driven packages with the right support model
The last point is important as the logical question is, "What happens when there's a problem?"
Vendor Neutrality Doesn't Mean a Lack of Support
"You're worried about the wrong things if you're worried about your stack." - Justin Reock, OpenLogic senior director
We all know that when a problem occurs with open source, you can either try and fix it yourself or ask the community. It's here where organizations locked into a vendor say, "That's the problem with open source, there's no one to go to for help – that's why buying a commercial license is the only option!"
Fortunately, we offer another choice, one that's more effective, in terms of problem resolution and cost, than commercial package vendors.
OpenLogic support provides the skills and vendor-agnostic experience of enterprise architects and developers for over 300 packages, with guaranteed SLAs governing response and resolution time. For over 13 years, the OpenLogic team has deployed and maintained countless enterprise environments, following the principles of vendor-neutrality and community-first, as listed above.
Through the combination of community packages and OpenLogic support, you can drop the cost of cloud infrastructure deployments significantly, without impacting service. In many cases, the broad experience of our enterprise architects over a range of use cases means you get a major advantage over a vendor-specific support team. And you always get access to an experienced, senior professional, right from the first interaction.
We are the UnVendor, truly neutral when it comes to open source, making the use of free and open source software a commercially-supported reality. To speak to our of our enterprise architects directly about moving to a truly vendor-neutral infrastructure, fill out the form here and we'll get back to you shortly!
Additional Resources