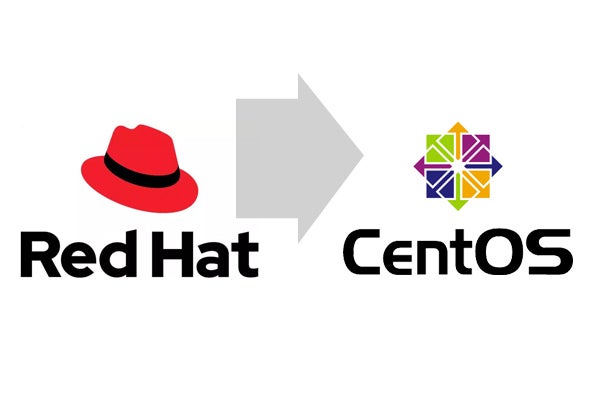 February 28, 2018
Is the Red Hat Distro the Best Linux Distro?
There are many Linux distros available, including the Red Hat distro. So, how do you choose the best one for you? That's what we break down in this blog:
Editor's Note:  To say there has been some changes in the Enterprise Linux landscape since this blog was written in 2018 is a huge understatement. If you want a more up-to-date analysis on the best Linux distros available to enterprises today, be sure to check out our 2022 Decision Maker's Guide to Enterprise Linux.
Back to top
What Are the Best Linux Distros?
Choosing the best Linux distro for your organization is best looked at as matching the benefits of a distro to your business needs. While we look at some of the top Linux distros here, there are thousands to choose from.
Pick the Right Enterprise Linux Distro

In our Decision Maker's Guide to Enterprise Linux, we give in-depth analysis on the top Enterprise Linux distros available today -- all presented in an easy-to-understand battlecard format.
Red Hat Linux Distro
The Red Hat Linux distro is Red Hat Enterprise Linux (RHEL).
This Linux distro offers long-term stability, consistency, interoperability, and security. 
Security is of utmost importance. RHEL backports security updates to the published package versions. If the RHEL distribution is supported, Red Hat will fix the vulnerabilities as soon as possible. 
But, if the version of RHEL isn't supported, it can create security risks. This is especially important with the approach of RHEL 6 EOL.
CentOS Linux Distro
The CentOS Linux distro is an open source Linux distribution derived from the Red Hat Linux distro.
When Red Hat publishes security updates, CentOS quickly turns those updates around and presents them to the CentOS community, usually in about 24 hours or less.
So, CentOS offers the same long-term stability, consistency, interoperability, and security as Red Hat, but for free. Note: there are some differences in CentOS vs. Red Hat.
Fedora Linux Distro
The Fedora Project is another Linux distro option. 
Fedora is often used to test out new packages, new features, and package updates before they are included in RHEL/CentOS. The Fedora Project does attempt to keep updates reasonable, though. They only use stable versions of packages and won't use package revisions that are still in beta.
But, I don't recommend running Fedora in production without first performing some serious internal testing and locking down automated updates. Such changes could break your finely-tuned environment, rendering your mission-critical applications unstable, unusable, or offline entirely.
Debian Linux Distro
Debian is a Linux distro that emphasizes free software.
Debian's stable releases occur approximately every two years. You'd choose the stable release to ensure security. But Debian also offers an unstable branch with the latest versions.
openSUSE Linux Distro
openSUSE is a Linux distro sponsored by SUSE Software Solutions Germany GmbH and other companies. 
openSUSE also puts out major releases about every two years. But there is a more current branch of openSUSE called Tumbleweed. This Linux distro is for those who prefer a distribution constant updates — despite the potential stability and compatibility problems.
Ubuntu Linux Distro
Ubuntu is a Linux distro based on Debian.
Ubuntu publishes new releases every six months and offers Long Term Support (LTS) releases every two years. Ubuntu's LTS releases significantly limit the number of new features and are tested more extensively, making it more fit for an enterprise.
Enterprise Linux at a Fair Price

The Red Hat Linux distro is costly. That's why many teams are considering migrating to the CentOS Linux distro. In our recent white paper — Enterprise Linux at a Fair Price — you'll get the business case for migrating to CentOS, including your support options.
Back to top
Is the Red Hat Distro the Most Stable Linux Distro?
Red Hat distro is a stable Linux distro. But it's not necessarily the most stable Linux distro. The CentOS Linux distro is arguably just as stable, as are CentOS alternatives like Rocky Linux and AlmaLinux.
Recently, we received feedback on one of our Twitter/X posts questioning the stability of CentOS: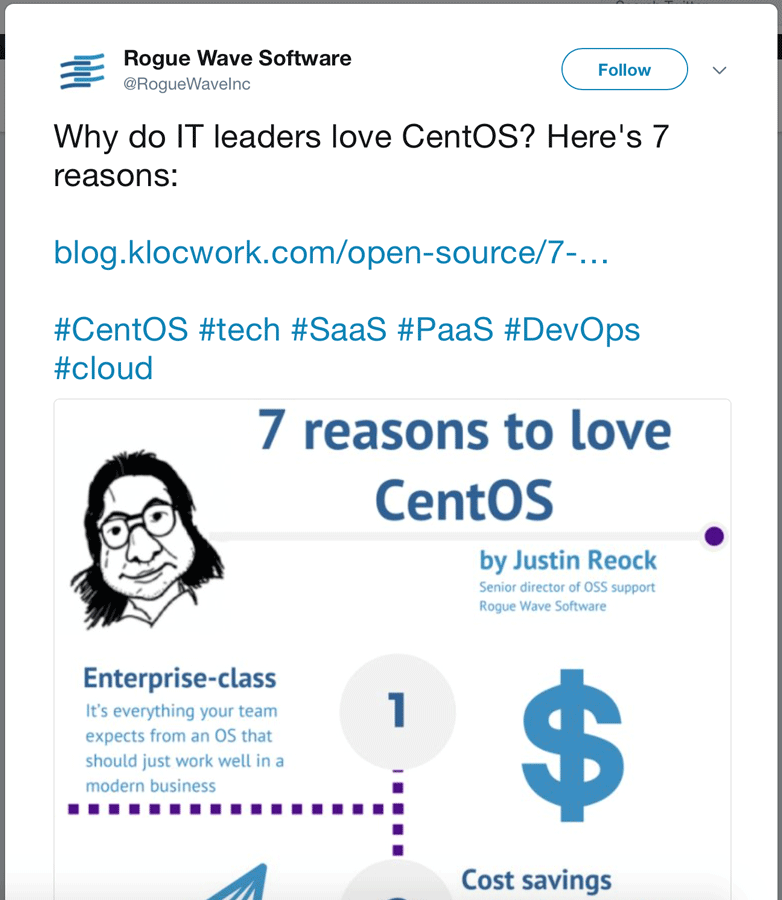 The response to this tweet stated that CentOS does not provide the "latest stable" releases of the published packages.
Since CentOS receives the package source from RHEL, CentOS is typically bound to the package versions that Red Hat releases. RHEL doesn't upgrade the included packages to their latest stable releases very often. Usually, this is only when publishing a new major version release (RHEL 6 to RHEL 7, for instance). This is especially true if the package uses semantic versioning. In this case, the latest stable release has a different major version number than the currently included package.
Package updates aren't performed frequently. This builds uniformity and compatibility between minor version releases of both RHEL and CentOS. 
RHEL and CentOS offer comparable stable, consistent runtime environments. 
Back to top
How to Choose the Best Linux Distro For You
So, how do you choose the best Linux distro for you? 
1. Consider Your Linux Distro Needs
There are questions you need to answer to identify the best Linux distro.
Did you decide to utilize a distro which offers bleeding edge updates for the published packages?
How confident are you (or not) after performing your internal testing? 
Are you confident that the thoroughness of your testing meets or exceeds that of the entire team of RHEL and CentOS release engineers?
What if something unexpected goes wrong after passing all of your testing successfully?
2. Consider Recency vs. Stability
Up-to-the-minute distributions aren't usually known for their end-user support options, unlike stable Linux distros like RHEL and CentOS.
At best, you'll find that you need to upgrade or downgrade some package or other. At worst, you'll be ignored or told to fix it yourself and submit a patch or PR (Pull Request).
Somewhere in the middle, expect your bug report to be accepted. Someone will work on it (sometime), find the problem (eventually), and post a patch (later). The patch will get merged into the next release (whenever that'll be). And a new package may be built that solves your problems — usually sometime in the next year or so (if you're lucky).
Of course, you could get really lucky and the package maintainers will recognize the seriousness of your bug and fix it right away and request your feedback.
3. Start With RHEL or CentOS
The best Linux distro is the solid foundation that is RHEL or CentOS. If you start with RHEL or CentOS, you can minimize the scope of the internal QA testing (both functional and regression) that will need to be invested before putting confidence into your custom mission critical solution.
Back to top
Get Support For Your Linux Distro
Some Linux distributions come with support. But many don't. That's where OpenLogic by Perforce comes in.
OpenLogic Linux experts can provide the support you need to ensure stability and security in your Linux distribution. Many of our experts specialize in CentOS or RHEL support.
CentOS Support
OpenLogic offers support for many versions of CentOS, including CentOS 6 EOL support.
When you choose CentOS supported by OpenLogic, you'll get:
50% cost-savings.
Long-term support.
Backporting.
Guaranteed SLAs.
Architectural minimization.
Multi-platform support.
CentOS distributions.
Expert guidance.
RHEL Migrations & Support
Currently using RHEL? Red Hat ends support for RHEL 6 in November 2020. But you can get support for RHEL 6 EOL from OpenLogic. And we can help you upgrade to a more recent version — or migrate to CentOS.
Talk to a Linux Expert
Talk to a Linux expert at OpenLogic today, and get help with the best Linux distro for your team. We'll help you weigh your options, including comparing RHEL vs. CentOS. And we'll help you put together a plan to use the most stable Linux distro for your business. Get in touch to get started.
Related Content:
Back to top