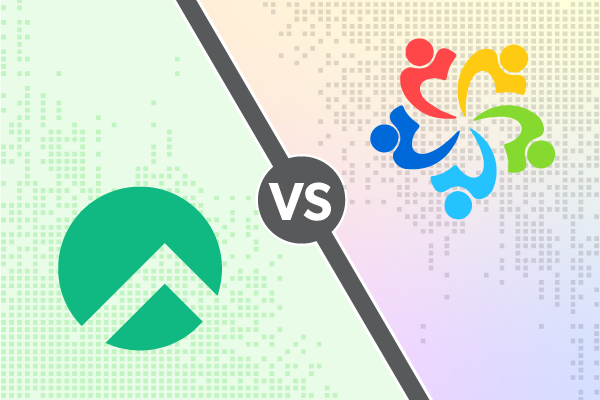 August 9, 2022
AlmaLinux vs. Rocky Linux: Exploring the Key Differences
With the 2020 decision to discontinue of CentOS Linux came two new Enterprise Linux distributions to fill the void: AlmaLinux, backed by CloudLinux, and Rocky Linux, driven by one of the creators of CentOS Linux, Gregory Kurtzer. Now with both distros boasting several successful releases, and both ready for use in enterprise deployments, comparing AlmaLinux vs. Rocky Linux is a worthwhile exercise for teams considering their Enterprise Linux options.
In this blog, I provide an in-depth comparison of AlmaLinux vs. Rocky Linux across all aspects of the two distros, including everything from community and sponsorship, to release lag and available enterprise support providers.
Key Differences Between AlmaLinux vs. Rocky Linux
The main difference between AlmaLinux vs. Rocky Linux is that they are backed by different communities and non-profit foundations and have slightly different release lags. Both are downstream rebuilds of Red Hat Enterprise Linux and positioned as alternatives to CentOS.  
Rocky Linux states on their website that they are "designed to be 100% bug-for-bug compatible with Red Hat Enterprise Linux." Similarly, AlmaLinux claims on its website that they are "1:1 binary compatible with RHEL and pre-Stream CentOS."
These stated goals should result in a very similar end-user experience, which means they are typically interchangeable with little effort. However, there are some differences behind the scenes and out in public that may determine which distribution is best for a particular mission.
Community and Sponsorship
The Rocky Enterprise Software Foundation (RESF) is a Public Benefit Corporation created by CentOS Linux co-founder Gregory Kurtzer "to organize a community around enterprise, research, academia, individuals, and other institutions" specifically for Rocky Linux. The RESF is made up of team leads and other trusted individuals from within the Rocky Linux community with goals of transparency and mitigation of the possibility of an individual or external entities taking control of the project.
RESF invites sponsors and partners to contribute to Rocky Linux with a current balance of 12 sponsors, 12 partners and 2 support providers currently listed on the Rocky Linux website. Gregory Kurtzer's CIQ is the founding sponsor, the founding partner, and a support partner for Rocky Linux.
AlmaLinux is provided by the AlmaLinux OS Foundation, a 501(c)(6) non-profit established to "(i) further develop and maintain AlmaLinux OS as a no registration, ad free, stable, open source Linux distribution for the benefit of and free use by the general public, (ii) facilitate and promote the growth of a community of vendors and partners delivering solutions based on or complimentary to AlmaLinux OS, and (iii) undertake such other activities which its Board of Directors may from time to time approve." The Foundation consists of Contributor Members, Mirror Members, Sponsor Members and Alumnus Members.
The AlmaLinux website presently lists 21 backers and 1 commercial support vendor.
CloudLinux is AlmaLinux's founding company, providing $1million in sponsorship annually as well as the owner of TuxCare, the listed commercial support vendor.
Editor's Note: OpenLogic is a sponsor of both the RESF and the AlmaLinux OS Foundation, and is a technical support vendor for Rocky Linux and AlmaLinux.
Popularity / Adoption
None of the following numbers are indicative of clear winner by themselves. As mentioned above, there are different reasons why one distribution or another may be the best for a particular deployment. For more data on Linux distributions and their usage, check out the most recent State of Open Source Report. 
Distrowatch
Looking at the trending data for the last 12 months shows a good trendline for popularity for the distributions (based on page hits on distrowatch.com).
12 months ago, CentOS was ranked 29th, with AlmaLinux and Rocky Linux following at 31st and 35th respectively.
6 months ago, AlmaLinux had climbed above CentOS into the 25th spot, with Rocky at 32 and CentOS at 33.
3 months ago, AlmaLinux peaked at 16, with Rocky Linux at 22 and CentOS dropping to 37.
Last month, Rocky Linux rose to spot 15, with AlmaLinux dropping to 34, and CentOS falling further to 40.
Cloud Provider Marketplace Images
Let's look at the three largest cloud providers: AWS, Azure and Google Cloud. All three cloud providers have official and 3rd party images available for both AlmaLinux and Rocky Linux.
AWS
On AWS, AlmaLinux and Rocky Linux both have official offers for AlmaLinux 8 and 9 for both x86_64 and arm64. There are approximately 365 total AlmaLinux offers and 401 total Rocky Linux offers, mostly from 3rd party publishers.
Azure
On Azure, AlmaLinux has an official offer for AlmaLinux 8 and one for AlmaLinux HPC. Rocky Linux has an official image for Rocky Linux 8 on Azure. There are a total of 28 AlmaLinux offers and 27 total Rocky Linux offers, again mostly 3rd party publishers.
Google Cloud
Google Cloud lists an official AlmaLinux 8 and 9 product, two 3rd party AlmaLinux products, one official Rocky Linux 8 product and three 3rd party products (coincidentally, all 3rd party products on Google Cloud are OpenLogic offerings!)
On-Premise Images
AlmaLinux and Rocky Linux offer on-premise images in their repositories.
AlmaLinux offers GenericCloud, GenericCloud-UEFI and OpenNebula images for AlmaLinux 8.6 as well as GenerciCloud and OpenNebula images for AlmaLinux 9.0.
Rocky Linux offers a GenericCloud image for Rocky Linux 8.6 and GenericCloud and EC2 images for Rocky Linux 9.0.

Hashicorp's Vagrant Cloud has listings for both distros, too!
Searching for "AlmaLinux" returns seven pages of results with the official AlmaLinux 8 and 9 boxes supporting hyperv, libvirt, parallels, virtualbox and vmware_desktop with a combined download count that exceeds 14,000.
A search for "RockyLinux" returns six pages of results with the official Rocky Linux 9 boxes supporting libvirt and the official Rocky Linux 8 boxes supporting libvirt, virtualbox and vmware_desktop with a combined download count around 7,000.
Outside of the official releases, 3rd party box publishers make up the majority of the available boxes, including popular box publishers like bento, boxomatic and, of course, OpenLogic.
In addition to on-premise vagrant boxes for virtualbox and vmware_desktop, OpenLogic also publishes boxes which allow vagrant to manage cloud-based virtual machines on AWS, Azure and Google. Hashicorp doesn't provide granular, per-environment usage counts but they do provide a total download count. OpenLogic's Rocky Linux 9 image is marginally more popular than our AlmaLinux 9 image but our Rocky Linux 8 image is over three times more popular than our AlmaLinux 8 image!
Torrent Seeds
The torrent numbers are based on the official torrent files published in the respective distributions' mirrors. Since x86 is the most popular architecture for AlmaLinux and Rocky Linux, I'll focus on the number of seeds for only the x86-64 torrents. (Numbers are as of Aug 3, 2022.)
Alma's torrent file contains all three ISO variants (boot, minimal and DVD), whereas Rocky provides torrents for each of their ISO variants. Rocky's dvd1 torrent is the most popular regardless of version, so I'll use that Rocky torrent for the comparison.
AlmaLinux has a total of 362 seeds (an average of 120 seeds per torrent):
| | |
| --- | --- |
| AlmaLinux Version | Number of Seeds |
| AlmaLinux-8.5-x86_64 | 91 |
| AlmaLinux-8.6-x86_64 | 132 |
| AlmaLinux-9.0-x86_64 | 139 |
Rocky Linux has a total of 881 seeds (an average of 97 seeds per torrent):
| | |
| --- | --- |
| Rocky Linux Version | Number of Seeds |
| Rocky-8.5-x86_64-dvd1 | 177 |
| Rocky-8.6-x86_64-dvd1 | 245 |
| Rocky-9.0-x86_64-dvd1 | 287 |
Looking at EL9.0 alone, Alma has 139 seeds and Rocky has 287 seeds.
The number of seeds doesn't necessarily tell the whole story, since many torrent clients are only active while the end user downloads the necessary files.
So, let's look at the sharing ratio of my personal torrent client. I add the official torrent files to my personal torrent client as soon as possible after they are released to the public… typically within an hour or so of publication, almost definitely within 24 hours.
My sharing ratio for AlmaLinux is:
| | |
| --- | --- |
| AlmaLinux Version | Sharing Ratio |
| AlmaLinux-8.5-x86_64 | 4.584 (12.6 GB size/57.6 GB shared) |
| AlmaLinux-8.6-x86_64 | 6.067 (12.6 GB size/76.6 GB shared) |
| AlmaLinux-9.0-x86_64 | 5.028 (9.7 GB size/48.6 GB shared) |
My sharing ratio for Rocky Linux is:
| | |
| --- | --- |
| Rocky Linux Version | Sharing Ratio |
| Rocky-8.5-x86_64-dvd1 | 6.337 (10.0 GB size/63.3 GB shared) |
| Rocky-8.6-x86_64-dvd1 | 9.692 (10.4 GB size/101.2 GB shared) |
| Rocky-9.0-x86_64-dvd1 | 5.157 (7.9 GB size/40.6 GB shared) |
As we'll see below in the Release Lag section, AlmaLinux has a track record of beating Rocky Linux to GA release but, even considering that the AlmaLinux releases has been available for more days, Rocky Linux appears to be downloaded (via torrent) more than AlmaLinux in all cases.
Docker Images
The official docker images for both distros are in excess of 1 million downloads, so both have a strong presence despite only having docker images for about a year.
Development Process
Rocky Linux and AlmaLinux both have minor differences in how they develop their distributions, including differences in build systems, and architecture support.
Upstream
AlmaLinux and Rocky Linux both utilize source code directly from Red Hat as the immediate upstream.
Build Systems
AlmaLinux and Rocky Linux are both built using their own build systems.
AlmaLinux utilizes a custom AlmaLinux Build System (ALBS) to produce their assets. I can't find any hard information about when AlmaLinux started to use this build system, or if they were using it from the start, but the first build on build.almalinux.com is from Sept 15, 2021, so I think I can safely assume that AlmaLinux 8.6 and 9.0 were built with ALBS, but earlier releases may have been also.
Prior to Rocky Linux 9.0, the Rocky Release Engineering team used Koji (and other Fedora components) to build Rocky Linux. Starting with Rocky Linux 9.0, the build system has been replaced with Rocky's own Peridot. It was the change of build system which induced a lot of the release lag for RL 9.0, which we'll talk about in a bit.
Architecture Support
x86_64 support was the first platform that both distros released, and both now support aarch64, ppc64le, s390x and x86_64 with their 9.0 releases.
Starting with AlmaLinux 8.4, aarch64 support was added, AL 8.5 added ppc64le, and AL 9.0 introduced s390x support.
In contrast, Rocky Linux included support for aarch64 from the start but didn't include support for ppc64le or s390x until RL 9.0.
Release Lag
There are two types of release lag that I like to keep an eye on, initial release lag and update release lag.
Initial Release Lag
The first is initial release lag. Typically, this applies to major releases, but since both AlmaLinux and Rocky Linux joined the RHEL rebuild party mid-EL8.x, it also applies to minor releases.
AlmaLinux was the first of the RHEL rebuilds to receive a GA release with AlmaLinux 8.3 published on Mar 26, 2021.
| | | |
| --- | --- | --- |
| Release Version | AlmaLinux Release Lag | Rocky Linux Release Lag |
| 8.4 | 8 days | 33 days |
| 8.5 | 2 days | 6 days |
| 8.6 | 2 days | 8 days |
| 9.0 | 8 days | 57 days |
As mentioned earlier, the entire Rocky Linux build system was swapped out for RL 9.0, which explains the higher release lag for RL 9.0. Now that Peridot is in production, it will be used to build all Rocky Linux releases here on out (with the hope that release lag will decrease). The Rocky Linux Release Engineering Team has committed to releasing assets when they have been tested and are ready, because quality releases are more important than winning the "who released it first" race.
Update Release Lag
The second type of release lag is update release lag. This is the lag between when Red Hat publishes a package update and when the RHEL rebuild distribution releases their package update.
With so many updates to consider, I'm going to look at just a couple of the kernel updates to get a sample of expected release lag. The timestamps I am using for comparison are the file dates on my local mirror.
| | | | |
| --- | --- | --- | --- |
| Release Version | Kernel Update | AlmaLinux Release Lag | Rocky Linux Release Lag |
| 8.4 |   |   |   |
|   | kernel-4.18.0-305.3.1.el8_4.x86_64.rpm | 1 day | 16 days |
|   | kernel-4.18.0-305.25.1.el8_4.x86_64.rpm | 0 day | 0 day |
| 8.5 |   |   |   |
|   | kernel-4.18.0-348.2.1.el8_5.x86_64.rpm | 0 day | 1 day |
|   | kernel-4.18.0-348.23.1.el8_5.x86_64.rpm | 1 day | 1 day |
| 8.6 |   |   |   |
|   | kernel-4.18.0-372.9.1.el8.x86_64.rpm | 0 day | 0 day |
|   | kernel-4.18.0-372.13.1.el8_6.x86_64.rpm | 1 day | 1 day |
As we can see, after the 8.4 release, the update release lag is now minimal for both distributions, with a typical lag of a day or less after Red Hat publishes the update for RHEL.
Feature Inclusion
The features included with both distributions should be the same. Looking at the repos that each distribution offers, the same basic repositories are present.
Where they differ is that Rocky Linux provides a 'devel' repo which contains packages which are required for building other packages.
Otherwise, the package offerings for both AlmaLinux 8 and Rocky Linux 8 are nearly identical with both repos containing around 6850 RPMs. The same is seen with AL 9 and RL 9 with approximately 6330 RPMs published by both. Most of the changes are optional packages built from the same specfile or distro-specific packages.
Both AlmaLinux and Rocky Linux provide migration tooling to assist with system conversion from another distribution.
Upgrading/migrating between major versions (7->8, 8->9, etc.) is complicated, and not something to be entered into on a whim. Migration between distributions within a major version (RHEL8->Rocky8, Oracle8->Alma8, etc.), though, is fairly well documented and has a history of great success. If you are considering migrating between versions, OpenLogic can provide assistance with determining the best practices to use and can even tool custom procedures to help ensure successful migration of your mission critical systems.
AlmaLinux provides the ELevate tool which claims to support "migration between major versions of RHEL derivatives. Easily go from CentOS 7.x to any 8.x of your choice."
Rocky Linux provides the migrate2rocky tool. Rocky's utility is intended to migrate within a major version, providing different scripts for EL8 to Rocky8 or EL9 to Rocky9 migrations. migrate2rocky minimizes the number of variables it needs to handle during migration by requiring the EL8.x system to be upgraded to at least 8.5. The documentation includes commands to modify the CentOS repos so CentOS systems < 8.5 can upgrade 8.5 prior to migration.
Support and Enterprise Viability
Enterprise viability is strong with both options! Here at OpenLogic, we look at several factors to determine if a distribution is "enterprise ready." The items that the distribution must provide are:
A rich package count, including a widely distributed mirror network
Updates (major and/or minor version OS releases)
Patching (package updates within a major/minor version)
Documentation
There are two other items necessary. These aren't necessarily provided by the distribution themselves and may be provided by one or more 3rd parties:
Support with an SLA
Availability of professional services
AlmaLinux and Rocky Linux both provide all the distribution items as well as support from their founding companies.
Checking the last box of this Enterprise Linux checklist, professional services may be available from the founding companies, but 3rd party support and professional services are available. For instance, OpenLogic provides support and professional services for AlmaLinux, Rocky Linux, and several other Enterprise Linux distributions.
Other Notable Differences
Some Linux distributions have been considered not ready for enterprise use simply due to the lack of public mirrors hosting the distro's packages. If a distribution only has a very small handful of mirrors, the possibility of mirrors being unreachable (or unusably slow) is too high for mission critical systems to rely on them.
Neither AlmaLinux nor Rocky Linux need worry here!
AlmaLinux presently has 215 mirrors announcing support for FTP, HTTP/HTTPS and RSYNC while Rocky Linux presently has 107 mirrors announcing support for HTTP/HTTPS and RSYNC.
Final Thoughts
While comparing AlmaLinux vs. Rocky Linux is a worthwhile exercise for teams considering their next Enterprise Linux distro, at the end of the day both distros are very similar. And, given the quality of releases to this point, enterprises can find success with either option.
Need Support for Alma or Rocky?

OpenLogic offers expert, 24/7/365 support for AlmaLinux, Rocky Linux, and other top open source Enterprise Linux distributions. Learn more about what we offer via the links below.

Talk to a Linux expert Download Enterprise Linux Support Datasheet
Additional Resources