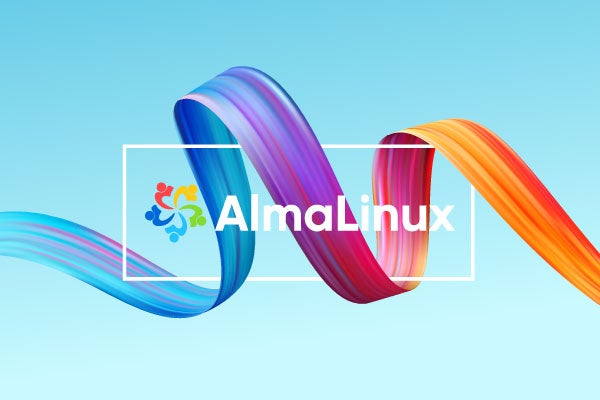 June 22, 2022
What's New in AlmaLinux 9
Operating Systems
Open Source
With the RHEL 9 release now available, there is a downstream wave of open source Enterprise Linux 9 distributions – each vying for a slice of the market vacated by CentOS Linux. AlmaLinux 9 marks the first among those distributions to successfully launch a GA fork from the RHEL 9 GA release. 
In this blog, we break down this latest release from AlmaLinux, including an overview of the events that got us to this point, details on the features and upgrades in AlmaLinux 9 that carried over from RHEL 9, and analysis on when teams can expect AlmaLinux 9.x releases.
Back to top
AlmaLinux 9: How We Got Here
By now you've probably heard all about the decision from Red Hat and the CentOS community to discontinue their work on CentOS Linux in favor of the rolling release distribution CentOS Stream.
If you haven't heard of the announcement, be sure to check out this overview >> 
That decision sparked a wave of new RHEL-derived Linux distributions, including AlmaLinux, Rocky Linux, Navy Linux, and others. The AlmaLinux project, announced back in January of 2021, is a CloudLinux project — with CloudLinux committed to investing "$1m per year in its development" through at least 2029.
Since the announcement, AlmaLinux has released several downstream RHEL-derived versions, including AlmaLinux 8.3, 8.4, 8.5, 8.6, and now 9.0. The releases also boast colorful codenames (our favorite so far is Sky Tiger). 
The AlmaLinux 9 Beta Release
Following on the heels of the RHEL 9 Beta release in November, but preceding the RHEL 9 GA release, AlmaLinux unveiled their AlmaLinux 9 Beta on April 18, 2022.
The AlmaLinux 9 GA Release
After roughly a month in beta, AlmaLinux released AlmaLinux 9 GA (codenamed Emerald Puma) on May 26, 2022.
Back to top
What's New in AlmaLinux 9?
As with other AlmaLinux GA releases, AlmaLinux 9 is derived directly from the corresponding upstream RHEL release. The differences between the two distributions ultimately boils down to dropped proprietary RHEL features and integrations in the downstream AlmaLinux release.
With that in mind, the banner changes in AlmaLinux 9 revolve around updated versions for repositories, programming languages, web servers, database servers, components, compilers, performance tools, debugging tools, and Java tools.
Kernel Version
Repositories
Programming Languages, Web Servers, and Database Servers
| | |
| --- | --- |
| Perl 5.32 | PHP 8.0 |
| Git 2.31 | Apache HTTP Server 2.4.51 |
| Varnish Cache 6.6 | Squid 5.2 |
| MySQL 8.0 | Redis 6.2 |
For those wondering why the Python version is missing from this list, we based this article on the existing AlmaLinux 9 changelog (which didn't include Python). We did, however, confirm that the updated Python package (python3-3.9.10-2.el9.x86_64.rpm) is included in the base AlmaLinux 9 x86_64 install.
Components and Compilers
| | |
| --- | --- |
| GCC 11.21 | glibc2.34 |
| binutils2.35.2 | Go Toolset 1.17.7 |
Performance Tools and Debugging Tools
| | |
| --- | --- |
| PCP 5.3.5 | Grafana 7.5.11 |
| GDB 10.2 | Valgrind 3.18.1 |
| SystemTap 4.6 | Dyninst 11.0.0 |
| elfutils 0.186 |   |
Java Tools
Back to top
How to Install AlmaLinux 9
For those looking for an installation guide for AlmaLinux 9, the AlmaLinux 9 changelog has step-by-step installation and upgrade instructions.
Back to top
When to Expect AlmaLinux 9.x Releases
The release lag for these releases, aside from the initial 8.3 release, has been within 10 days of the corresponding RHEL version release date. So, even without knowing how often RHEL 9.x releases will appear, we can speculate that AlmaLinux 9.x releases will be available within around 10 days of their corresponding upstream RHEL 9.x releases.
Back to top
Final Thoughts
The AlmaLinux 9 release came quickly after the RHEL 9 release, but to this point we haven't seen any indication that their release was rushed. With a series of successful releases now under their belt, and CloudLinux's ongoing commitment to funding the AlmaLinux project, the future seems bright for this new RHEL-derived Linux distribution.
Whether their "first to the plate" approach will help draw market share from their leading competitor, Rocky Linux, remains to be seen. Ultimately, for enterprises looking for a distribution to fill their CentOS Linux needs, having two healthy options is a good thing.
Get Support for Your Enterprise Linux

From AlmaLinux to Rocky Linux, OpenLogic can provide the technical support and services you need to keep your Enterprise Linux deployments secure and performant. Learn more today by speaking with with an Enterprise Linux expert.
Additional Resources
Back to top