The time to build your CentOS transition plan is now!
CentOS is supporting Millions of workloads in production today and community support ends June 30, 2024. Do not wait to build your transition plan. Extend the life of your CentOS deployment so you can Migrate off CentOS 7 with confidence, on your own timeline, and with expert advice, technical support, and post-EOL CentOS patches by OpenLogic.

Buy Yourself Time
Extend migration for 5 years past CentOS community EOL
Private access to CVE patches
Stay compliant and stable
Custom vulnerability reviews  
 

Ask The Tough Questions
Every ticket is handled by enterprise architects
Zero escalations!
Unlimited support tickets
24/7/365 Availability
Guaranteed SLAs

Find the Right CentOS Alternative
Unbiased advice from Linux experts
Migration options
Navigate OSS decisions
Infrastructure evaluation  
 
You have options with OpenLogic!
Get Free CentOS Support & Early Access:
Get free technical support until June 30, 2024
Gain early access to private CentOS repository
Set up connections to repository and conduct early testing
Assure your stakeholders you are secure beyond EOL
A Decision This Important Takes Time
We've navigated disruption in the open source industry for 20+ years, and we know by experience that keeping organizations up and running on their current versioning is the best way to create space for calm, strategic, successful migrations... on your timeline.

We believe the reason enterprises choose open source is for freedom of choice, and we stand by your right to best Linux distro organization.
OpenLogic unbiased supports hundreds of technologies, including all major distros.
What is included in CentOS Transitional Support
Access OpenLogic's private repo of patches from day one. Test connectivity and your upgrades.
Get tier 3, expert help from configuration to CVEs.
Expert guidance of unpatched CVEs.
Address your Linux questions and get assistance with evaluating CentOS alternatives.
Mitigate risk and meet compliance with post-EOL security patches.
Guaranteed SLAs & 24/7 support for all major open-source Linux distributions.
Get technical support to address questions through your migration.
Reduce time to resolve technical issues and increase your existing team's productivity.
Reduce the need for additional training or staff post-migration.
OpenLogic gives you time and the expertise needed to navigate what's next with CentOS long-term support (LTS) and technical support to keep your organization delivering on its goals for customers and your business.

"OpenLogic's EOL/long-term support maintenance capabilities are crucial to our Linux Deployments."
-Operations Director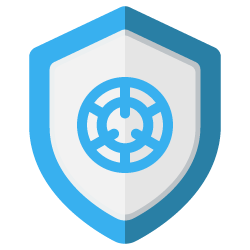 Ready to Extend the Life of Your CentOS Deployments
If your tech stack is running on CentOS today, the easiest, most secure decision you can make is to stay on CentOS with the added security of extended lifecycle support.
Start with a Free, One-Hour Consultation
OpenLogic enterprise architects are available to meet you for a 1-hour free consultation to help you begin to navigate best next steps. 
 
Enterprise Linux Support Beyond CentOS
From AlmaLinux to Ubuntu, OpenLogic offers industry-leading support for top open source Enterprise Linux distributions.
Frequently Asked Questions