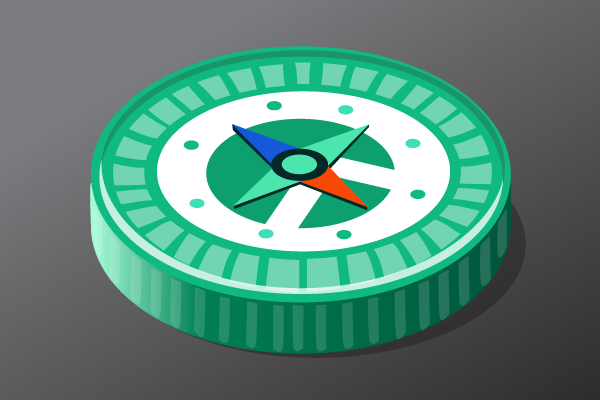 January 20, 2022
What to Expect in Rocky Linux 9
With CentOS Stream 9 now available, and Red Hat Enterprise Linux 9 (RHEL) not far behind, it's time to start thinking about what Rocky Linux 9 might look like.
In this blog, we look at some of the changes in CentOS Stream 9 and the RHEL 9 beta that are likely to land in the final RHEL 9 release, and which features will ultimately land in CentOS alternatives like Rocky Linux 9.
Potential Rocky Linux 9 Features
Based on what we know about the CentOS Stream 9 and RHEL 9 Beta, we can make some guesses about which features will make it to Rocky Linux 9.
Officially, CentOS Stream 9 has been available for download since December 2021, but, unofficially, CentOS Stream 9 composes have been available since April 2021. Long before the RHEL 9 Beta was released in December 2021, there were some educated guesses developers could make about RHEL 9. It's also important to note that unreleased dot releases for RHEL 9 are mirrored from CentOS Stream, so much of what you see in CentOS Stream is what you will get in RHEL.
So, based on the CentOS Stream 9 and the RHEL 9 Beta releases, what features can we expect to see in Rocky Linux 9?
OpenSSL 3.0 Support
Released back in September of 2021, OpenSSL 3.0 introduces updates to its cryptographic library and processes, as well as a new FIPS module. CentOS Stream 9 and the RHEL 9 Beta have both noted integrated support for OpenSSL 3.0.
For comparison, RHEL 8 shipped with OpenSSL 1.1.1.
PHP 8.0 Support
PHP 8.0, released in November of 2021, introduced a number of updates and improvements, including named arguments, union types, attributes, and various optimizations to the language. While not explicitly noted in the RHEL 9 Beta release notes, it was present in the CentOS Stream 9 release.
In comparison, the default PHP version in RHEL 8 was PHP 7.2.11.
Python 3.9 Support
According to the RHEL 9 Beta release notes, "Python 3.9 will be the default version for the life of RHEL 9." In comparison, the default in RHEL 8 is Python 3.6.
GCC 11.2 Support
The RHEL 9 Beta release notes list GCC 11 — and the latest versions of LLVM, Rust and Go — as included in the beta release.
In comparison, RHEL 8 shipped with GCC 8.x in BaseOS and 9.x/10.x/11.x in AppStream.
Other Notable Features and Additions
Other notable inclusions in CentOS Stream 9 include the GNOME 40 desktop, use of the Linux 5.14 kernel, and support for Curl 7.76.1.
For reference, RHEL 8 used Linux Kernel 4.18, GNOME 3.28, and Curl 7.61.1.
Expected RHEL 9 Features
Most of the features in the RHEL 9 Beta will likely make the RHEL 9 release. Ones not listed above that were present in the Red Hat announcements surrounding RHEL 9 Beta include:
Enhanced web console performance metrics
Kernel live patching via the web console
Improved image building
Smart Card authentication via web console for SSH/sudo operations
Changes to the available security profiles (The STIG and CIS profiles have been removed, but additional profiles have been promised but not listed)
Improved SSSD logging
Integrity Measurement Architecture digital hashes and signatures
SSH root password login disabled by default
Improved container development
RPM specfile enhancements for improved package building
WireGuard VPN (as a Technology Preview)
Some of these features may be RHEL proprietary and/or require a Red Hat subscription to enable some or all of the functionality. This means that there is a possibility that they may not be available to downstream RHEL-rebuild distributions and possibly not even CentOS Stream 9 releases.
Potential Differences Between RHEL 9 vs Rocky Linux 9
Previous iterations of CentOS Linux have been 1:1 compatible with their parent RHEL release. At a high level, the only difference between the two distributions has been the removal of proprietary Red Hat features.
For new RHEL rebuilds, like Rocky Linux, who aim for "bug for bug" compatibility, that approach remains largely the same. In assessing the above features, there are a few that stand out as proprietary, and unlikely to make it into distributions like Rocky Linux 9.
Some of the features we think will be proprietary or at least geared toward integrations within the Red Hat ecosystem, will be the Kernel live patching (web console), additional security profiles (Red Hat Insights, Red Hat Satellite), and improved container development (some features will likely require a subscribed RHEL container host).
When Will Rocky Linux 9 Be Released?
RHEL, historically, has a beta release phase of six months preceding the full release. Because the RHEL 9 Beta was released in November of 2021, we can make an educated guess that RHEL 9 will release in May 2022.
Release lag (at least based on dot release lag) from RHEL to Rocky has generally been short. There were 34 days between RHEL 8.4 and Rocky Linux 8.4, and 6 days between RHEL 8.5 and Rocky Linux 8.5.
Following that logic, we can assume that Rocky Linux 9 will likely also be released in May 2022, just following the RHEL 9 release.
The Rocky Linux 9 Alpha
At the time of this article's writing, the Rocky Linux Development Team is nearing the end of the first phase of a 4-phase plan that will culminate in the first Rocky Linux 9 Alpha "release". Don't expect an installer or DVD at that time, though! None of the four phases are scheduled to result in that type of asset. The Rocky Linux 9 Alpha image may only be available within the Rocky Linux project for appropriate internal parties, such as Release Engineering and the Testing Team.
Final Thoughts
While there are plenty of educated guesses we can make about what will make the cut in RHEL 9 and Rocky Linux 9 based on the 8.4 and 8.5 releases, the truth is that we're in fairly uncharted territory. Depending on which features are deemed proprietary, the Rocky Linux 9 feature set (and perhaps the CentOS Steam 9 feature set) might be substantially different from what the upstream Red Hat Enterprise Linux 9 release might look like.
Stay tuned to our blog for the latest news and analysis on Rocky Linux 9 and other CentOS alternatives as we learn more about this upcoming release.
Get Support for Your Rocky Linux Deployments

OpenLogic by Perforce provides expert, SLA-backed technical support for Rocky Linux. Learn more by visiting our solutions page today.

Learn More Here
Additional Resources