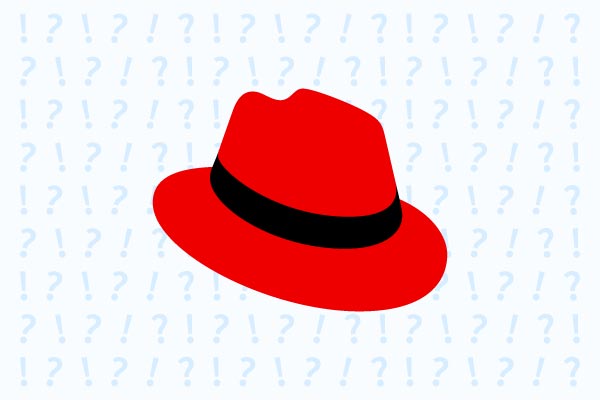 June 27, 2023
RHEL Source Code Announcement: What It Means for Rocky Linux and AlmaLinux
Just a little over two weeks ago, on June 8, I hosted a panel to chat about the Post-CentOS Linux Landscape with benny Vazquez, Chair of the Board of Directors at the AlmaLinux OS Foundation, and Greg Kurtzer, Founder of Rocky Linux and CEO of the Rocky Enterprise Software Foundation and of CIQ. It was an enriching conversation where we talked about the development of their two open source projects, open source contributions, and their growing user bases. 
One of the points we covered was the fact that both AlmaLinux and Rocky Linux are fully compatible with Red Hat Enterprise Linux (RHEL), and both are downstream rebuilds of RHEL — not the rolling releases of CentOS Stream. As a result of that clarification, an audience member during the Q&A asked if there was a risk that Red Hat could close down the availability of RHEL's source code. 
As it turns out, that question foreshadowed what happened on June 21, 2023: Red Hat announced that it will no longer publicly publish RHEL on git.centos.org and CentOS Stream will now be "the sole repository for RHEL-related source code." In other words, Linux distributions such as Rocky Linux and AlmaLinux, which are created downstream from RHEL, will no longer have free access to RHEL.
What Does This Change Mean for Rocky Linux and AlmaLinux?
Changing the source code for AlmaLinux and Rocky Linux means that future releases are no longer going to be exact 1:1 clones of RHEL. CentOS Stream is the logical second-best option to use as a source, but each community is going to have to define their strategy, adjustments, and changes to their projects.
Using CentOS Stream as a source means that AlmaLinux and Rock Linux are no longer going to be identical to RHEL because there could be changes to individual packages, from bug fixes to vulnerability fixes, that might be applied by Red Hat only to RHEL or later to CentOS Stream. More details about how updates work for CentOS Stream and exceptions (such as security errata) are described in this CentOS community post. As we know from recent history, changes to process and lifecycle durations can be made at any time, so there is always the possibility for more changes related to how security fixes and updates are applied.
OpenLogic Is Committed to Supporting AlmaLinux and Rocky Linux
Since the end-of-life announcement of CentOS, RHEL-based Linux distributions like AlmaLinux and Rocky Linux have grown considerably. They have steadily added contributors and sponsors to their respective foundations, creating active communities and a growing number of enterprise users. Both have issued statements expressing disappointment in the decision and reassurances that their distributions will remain stable and there is no need for concern. Read their statements here:
OpenLogic is a proud sponsor of both the Rocky Enterprise Software Foundation and the AlmaLinux OS Foundation, the organizations that govern their corresponding projects and guarantee that not a single company controls their open source roadmap and direction. Regardless of their decisions made in terms of data sources and compatibility with RHEL, OpenLogic would like to convey our strong support for both projects impacted by this change. We have faith that both will continue to thrive, and we look forward to working with the communities and users of both AlmaLinux and Rocky Linux in the days, months, and years to come. 
Additional Resources