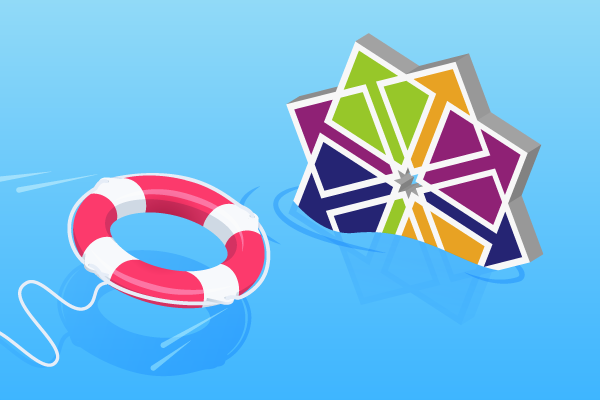 August 12, 2021
CentOS 8 EOL: Know Your Support Options
Operating Systems
Open Source
CentOS 8 EOL arrived much sooner than anticipated. In December 2020, Red Hat announced that the CentOS 8 EOL date was being moved up to December 2021, shortening the expected community CentOS 8 support lifecycle by eight years.
For organizations using CentOS 8, that change sparked an immediate discussion about migration options, and/or alternative arrangements for CentOS 8 support. In this blog, we look at available LTS options for CentOS 8, and what the future looks like for those who want to stay on CentOS 8.
Original CentOS 8 EOL Schedule
As Javier Perez mentioned in his recent blog on the CentOS announcement, the CentOS lifecycle specification historically followed two phases of long term support, "Full Updates," and "Maintenance Updates."
| CentOS Version | Release Date | Original "Full Updates" End Date | Original "Maintenance Updates" End Date |
| --- | --- | --- | --- |
| CentOS 8 | September, 2019 | 2025 | 2029 |
Full Updates
The "Full Updates" phase of CentOS community LTS started immediately upon release, and outlined 2-3 updates per year for 6 years following the release. These updates ranged from new hardware support to errata. After those 6 years were up, the version would then enter the "Maintenance Release" phase.
Maintenance Updates
Following the "Full Updates" phase, the "Maintenance Updates" phase provided only security errata critical bug fixes for the version. This phase would last for around 4 years, after which the version would enter end of life.
The Impact of CentOS 8 End of Life

In our recent radio broadcast, Javier Perez joins industry experts to discuss the impact of the CentOS 8 changes, and potential paths forward for enterprise organizations.

 
Updated CentOS 8 EOL Schedule
After the announcement from the CentOS community and Red Hat, the CentOS 8 lifecycle was dramatically reduced. The "Full Updates" phase, initially planned run from 2019-2025, was changed to December of 2021. The "Maintenance Updates" phase, which was initially planned to run from 2025-2029, was eliminated entirely.
| CentOS Version | Release Date | Revised "Full Updates" End Date | Revised "Maintenance Updates" End Date |
| --- | --- | --- | --- |
| CentOS 8 | September, 2019 | December 31, 2021 | December 31, 2021 |
CentOS 8 Support Options
With community CentOS 8 support ending in December, 2021, finding a replacement long term support option is an immediate concern for many organizations.
For some, that may mean reverting to upstream commercial vendor support via RHEL. For others, finding a 1:1 commercial support replacement will be the better option. For smaller organizations, or those with sufficient internal expertise, self-support may buy enough time for their next migration.
CentOS 8 Support From Vendors
When CentOS 8 reaches community support end of life in December, CentOS users who want CentOS 8 support from Red Hat will need to migrate to a supported RHEL version.
For those who migrate or "convert" to RHEL, the most common paths are horizontal, (e.g. CentOS 8 to RHEL 8. For those undertaking a migration, RHEL advises users to book consulting services.
For many organizations who left RHEL for CentOS due to pricing concerns, a move back to RHEL may not be in the budget -- and paying Red Hat for the pleasure of getting there may upset some stomachs.
For those who need to move back to RHEL and don't want to pay Red Hat for consultancy on the migration, OpenLogic can provide consultative guidance and migration services.
CentOS 8 Support From the Community
Community release support with new releases and patches, as noted above, would normally include the "Full Updates" and "Maintenance Updates". This community release support will end in December, 2021.
Of course, the community itself isn't going away. People who have worked on CentOS Linux in the past will still exist and will still be around.
Will they still answer questions related to CentOS Linux?
Considering many of the CentOS contributors work for Red Hat, probably not. The CentOS community is effectively moving on to CentOS Stream. Regardless, relying on un-defined community support isn't feasible for most organizations unless they have an internal team with the expertise needed to backport or create patches and bug fixes.
CentOS 8 Commercial Technical Support
For those who want to remain on CentOS 8 beyond December of 2021, finding extended commercial technical support that provides backported patches and bug fixes is the best option.
This isn't a permanent solution, of course. But for companies who have just performed a costly and/or time-consuming migration, performing another migration so soon may not be in the picture. For them, supporting their CentOS implementations until they can plan for a migration will be the more cost-effective, albeit temporary, solution.
Finding a CentOS 8 Support Vendor
There are a handful of companies who provide long-term CentOS 8 support, including OpenLogic. Finding the best option requires companies to analyze their support needs.
Companies should start their search by determining their organizational needs. That begins with answering questions like:
What do they want their response to look like if there's a notable CVE with CentOS 8 in EOL?
How long will you need support?
Do you need support for more than just CentOS 8?
Do you need security-hardened builds?
Do you need the support to check a box for compliance, or do you want need experts that can actually help?
Get Extended CentOS 8 Support from OpenLogic

Ready to see how OpenLogic can support your EOL CentOS 8 through 2026? Explore our CentOS 8 LTS options via the link below..
CentOS 8 FAQ
There are a lot of questions swirling around CentOS 8 now that it's end of life. Below, we answer a number of frequently asked questions regarding CentOS 8. Not seeing an answer to your question? Contact our team today.
What Is CentOS 8?
CentOS 8 was a community-supported open source Linux distribution based on RHEL 8. Due to changes from the CentOS community, it reached end of life ahead of time in December, 2021.
How Long Will CentOS 8 Be Supported?
CentOS 8 will reach community support end of life in December, 2021. OpenLogic offers extended support for CentOS 8 through December 31, 2026.
Is CentOS Going End of Life?
CentOS as a downstream, free, open source distribution of Red Hat Enterprise Linux, is ending with CentOS 8. CentOS Stream, a free, open source upstream, rolling release distribution, is slated to continue for the known future.
Will There Be a CentOS 9?
As of today, there won't be a CentOS 9. CentOS Stream 9 is the successor to CentOS 8. There are, however, distributions that are filling the void left by CentOS EOL -- like Rocky Linux and AlmaLinux
When Is CentOS 8 EOL?
CentOS 8 reached end of life on December 31, 2021.
What Do We Know About the CentOS Stream End of Life Cadence?
As a rolling release, CentOS Stream doesn't follow a traditional release lifecycle. CentOS Stream releases are effectively end of life as soon as the next version is released.
Additional Resources