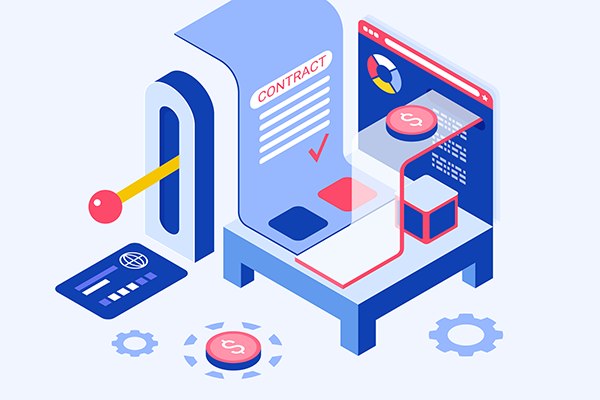 December 4, 2019
How Does Open Source Licensing Work?
There's more than one type of open source license. Here, we break down your open source licensing options.
Back to top
What Is an Open Source License?
Open source licenses are licenses that comply with the terms of open source software.
Open source licenses set the conditions of how software code can be shared and the level to which the authors are protected. All software (even open source software) that is going to be public needs to be governed by a license that protects the copyright holders of the code. The Open Source Initiative (a non-profit organization) determines licenses have authority. There are almost 100 licenses that the Open Source Initiative has approved.
Organizations often utilize several types of open source software with different types of licenses. If you're already running open source, run an audit of your running projects and determine which licenses you're currently under before adding another.
With all this in mind, which open source license is right for your organization?
Back to top
Software License Types for Open Source
Permissive Licensing
Permissive licensing is a form of open source licensing that allows a person or company to use that software to create products that require a paid license. An example of this type of license is the Apache 2.0 license by the Apache Software Foundation. It is the most popular and widely used permissive license.
Under this license, people change the code, rebrand it, and never have to give attribution to the software provider. An organization that uses permissive-license open source in a product could deploy that software behind some form of digital rights management (DRM) regulation. What this means is that no one outside of the company can access the "open source" software, so it is essentially closed source software.
Nonpermissive Licensing
Software that comes with nonpermissive licenses enforces freedom with software. An example of a nonpermissive license is the General Public License (GPL) that ensures users have the freedom and responsibility to share their changes with the community. It is the most widely used nonpermissive license. Nonpermissive licenses guarantee the freedom of developers and end-users. When you improve upon the source code and it benefits your company, you have to give it back to the community. This level of sharing is required to ensure the openness of the software. It is not for the developer who'd rather keep their changes within their organization.
The 2023 State of Open Source Report

This report provides data on the most popular open source technologies used today, and sheds light on the barriers and benefits teams experience when adopting open source technologies.
Back to top
Which Open Source License Should I Use?  
The answer to this question it depends on your use case within your open source software stack. Are you needing to solely use the software or are you creating software? The type of use has various considerations when deciding what license to be under:
Software Users
Consider what does your organization needs to protect. If your organization has sensitive information, you'll want to be careful that your software license will protect your information. Choosing a nonpermissive license may force you to share information. If you are not going to be making changes to the source code of the software, permissive licensing should serve you well.
Software Creators
Examine why you're creating the software in the first place. Thinking about why you're doing what you're doing to help you choose the type of license that suits you best.
Ask yourself:
Do I want my software changes to be hidden?

Do I care about the credit of the software?

Do I want it to be free to the world?

Do I have revenue goals to hit?
Back to top
Does Open Source Mean Free For Commercial Use?
Yes, open source is free for commercial use. However, commercial is not the same as proprietary.
Back to top
Conclusion
Take the time to consider what license makes sense for you based on the value you need to get from it. If your organization is going to use any open source software, be aware of the liabilities you will be held to:
Look closely at the fine print of licenses, especially if they're licenses that are not the most common.

Keep in mind there are clauses in all the licenses that state if software breaks or you lose money, you cannot sue the software creators.

Find and determine the

software support

you'll need to continue to protect yourself.

Understand the risk you're taking with any open source license.
Do you have questions on how open source licensing works, or which one is right for you? OpenLogic by Perforce has a team of expert architects ready to help you navigate what is best for you.
Related Content
Back to top