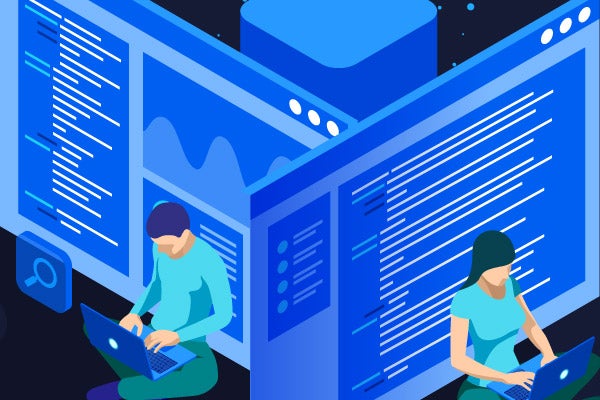 June 16, 2021
Why Open Source Support Is Key: 5 Takeaways From a Forrester Consulting Study on OSS
More enterprises are adopting and finding benefits with open source than ever before. But achieving the benefits of that open source software (OSS) requires an optimized strategy – one anchored by third party support and services.
In this blog, we give five key takeaways from a recent Forrester Consulting study commissioned by Perforce, and discuss why an optimized support strategy should be a central consideration for enterprises utilizing OSS.
About the Forrester Consulting Study
OpenLogic by Perforce recently commissioned a study from Forrester Consulting to help measure how companies are adopting and succeeding with OSS.
For the study, Forrester Consulting administered a custom survey that asked decision makers at North American enterprises to weigh in on their OSS experiences.
Download the Full Forrester Consulting Study

Want to see the full results of the Forrester Consulting Study? Download your complimentary copy today and get insight into how companies are winning with OSS.

Download Your Copy
5 Key Takeaways From the Forrester Consulting Study
The study had several key takeaways (noted below). But, for us, the core takeaway of the study was that companies running open source support succeed when they leverage third-party support, and do so with a fully optimized and comprehensive open source support strategy in place.
For organizations without these key pillars in place, they risked missing out on the underlying benefits of that OSS – and further risked underdelivering on their stated goals.
1. 97% Intend to Move at Least one Piece of IT Infrastructure to Open Source
In the Forrester Consulting study, they found that 97% of decision makers intend to move at least one piece of their IT infrastructure to open source. Respondents reported Operating systems (69%) and databases (67%) as the most popular areas under consideration.
2. 99% Are Seeing Benefits from Open Source
Open source software adoption is driven by realized benefits. Forrester Consulting study found that 99% of respondents are seeing benefits when they adopt open source software. Reported benefits include:
Greater flexibility (72%)
Faster product/service innovation (70%)
Better employee experience / satisfaction (53%)
Lower operational overhead (53%)
Better customer experience / satisfaction (51%)
3. 60% Report Sub-Optimal Open Source Support Strategies
One of the biggest surprises from the Forrester Consulting study was in regard to optimized open source support strategies. Surveyed organizations reported simultaneously that they understood the importance of optimized strategies for support, onboarding, migration, curation, and maintaining, but also reported that they didn't have optimized strategies in place.
For support, arguably the most impactful area in regard to open source, only 40% of organizations reported having an optimized support strategy in place.
At a more holistic level, only 36% reported an optimized comprehensive strategy that includes finding, onboarding, supporting, maintaining, and expanding their open source.
4. Orgs With Optimized Strategies Are 82% More Likely to Exceed OSS Expectations
The Forrester Consulting study also found a strong correlation between optimized strategies and OSS success. Surveyed organizations who did have optimized OSS strategies were 82% more likely to exceed their organizational expectations for their OSS initiatives.
5. 73% of Respondents Stated the Need for External Support and Services to Achieve Success
Surveyed companies also pointed to the need for external support and services to achieve success with open source. A combined 73% reported that assistance with ongoing maintenance of open source implementations and access to qualified, expert assistance from external parties were important factors for driving successful open source implementations.
Final Thoughts
Finding success with OSS goes beyond picking the right package for your needs. Organizations that create optimized strategies — and team with the right support and services partners — are more likely to find success with their OSS.
And, with leading enterprises relying more on open source software to drive innovation and success at scale, companies who do find the right support partner have a lot to gain.
Assess Your Open Source Support Strategy

Our new Open Source Maturity Assessment makes it easy to see whether your company is leading the charge with OSS, or lagging behind the competition. Start the 5-minute survey below, and get expert analysis on how to improve your strategies.
Additional Resources