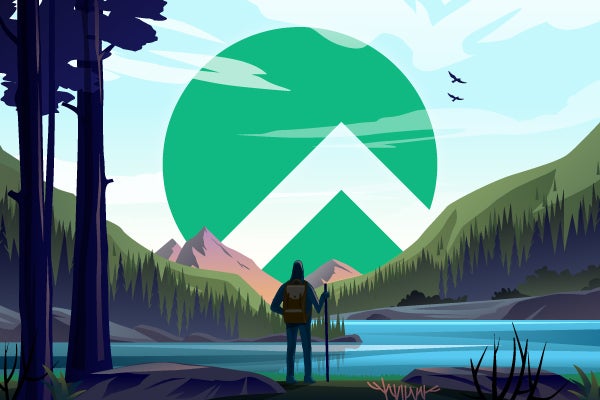 May 4, 2021
Exploring the Rocky Linux Release Candidate
Operating Systems
Open Source
At the beginning of this year, the Enterprise Linux landscape was in turmoil. The decision by Red Hat to discontinue their focus on CentOS left many teams scrambling for answers, and alternatives. On the heels of that announcement, a small group led by Gregory Kurtzer announced their intention to release a bug-for-bug compatible Red Hat Enterprise Linux distribution to fill that void. 
Flash forward 144 days later to Saturday, May 1, 2021, and Rocky Linux has released their inaugural release candidate — Rocky Linux 8.3.2011-RC1.
In this blog, I share my first-hand experiences behind the scenes of the Rocky Linux release candidate launch, discuss the build up to the general availability release, and provide links to torrents and Vagrant boxes for the Rocky Linux release candidate.
Back to top
Behind the Scenes on the Rocky Linux Release Candidate
While the release candidate did experience a one-month delay due to "complications in the build efforts,"  the delay is understandable. After all, rebuilding Red Hat Enterprise Linux into a bug-for-bug compatible distribution that can be easily maintained moving forward is no small task.  
In what I gathered from the various discussions within the Rocky Linux Community, the Dev/Packaging Team's desire was to not release anything until the build systems and infrastructure were in place.  That way, everything from release candidate to polished GA release will be built by the same processes and procedures, thereby reducing variations and improving repeatability.
Gregory Kurtzer, who was one of the founders of CentOS and is the founder of Rocky Linux, the Rocky Linux community and the Rocky Enterprise Software Foundation, was in good spirits as the hours and minutes of April 30th were winding down.  As with any large project, there can be unforeseen issues that don't make themselves apparent until all the pieces are in place.  
While a lot of the last-minute work was apparently performed behind closed doors (in private chat, I presume), Greg kept the Testing Team apprised of the status of the test release, which was held off "for just about an hour more" several times while newly-discovered issues were resolved. I even shared a humorous moment with Greg when someone on the Rocky Linux chat asked when the release candidate ISO was to be released and I responded with, "Should be any 'hour' now ;) " to which Greg replied, "Haha… ouch!". 
Sadly, I wasn't involved for the last few hours before release as I had other obligations the next day, but it seems a majority of the Infrastructure and Dev/Packaging (and likely other) teams worked diligently throughout the night.  Their efforts continued well into the next day, even after the release was published, making sure that everything was going smoothly and any issues, if any arose, would be addressed as quickly as possible.
Back to top
The Build-Up to the Rocky Linux General Availability Release
Testing of the release candidate has commenced in preparation of the to-be-announced GA release.  You can help out by submitting any bugs that you may encounter to https://bugs.rockylinux.org/ and/or joining the Testing channel at https://chat.rockylinux.org/.
SecureBoot is not possible at this time, but providing that feature is an ongoing effort and will be available soon.  Cloud and container images of the Rocky Linux release candidate are expected shortly, too.
Back to top
Rocky Linux Images and Torrents
OpenLogic has posted a Rocky Linux 8.3.2011-RC1 Vagrant box at https://app.vagrantup.com/openlogic/boxes/rockylinux-8.  That Rocky Linux image is built to be as similar to our CentOS Linux 8 images as possible to facilitate direct comparison.  A Google Cloud image of Rocky Linux 8.3.2011-RC1 has been submitted but it will take time to pass through the publishing process.
For those who prefer to download their Linux distros via torrent, there are no official Rocky Linux torrent files at https://dl.rockylinux.org/pub/rocky/8.3/isos/x86_64/, but I have posted the following three torrent files to the LinuxTracker.org site:
•    RockyLinux-8.3.2011-RC1_boot
•    RockyLinux 8.3.2011-RC1_minimal
•    RockyLinux 8.3.2011-RC1_dvd1
Need Support for Your Rocky Linux Deployments?

OpenLogic offers expert, SLA-backed technical support for Rocky Linux.
Back to top