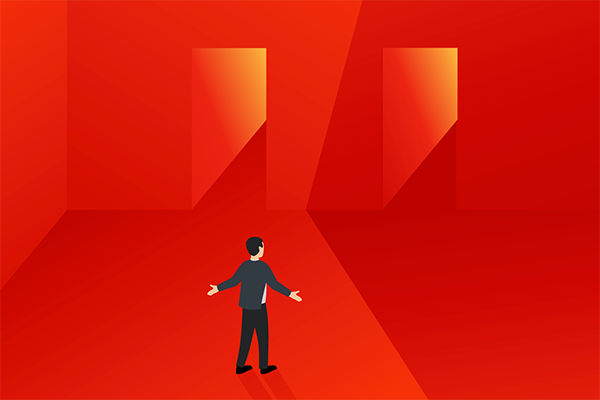 December 13, 2019
Is Red Hat Enterprise Linux Open Source?
Is all Linux open source? What about Red Hat Enterprise Linux (RHEL)?

RHEL is popular and has its origins in open source, but things are a little more complicated if you want to use it in production. In this blog, we look at RHEL up close— and your other options for enterprise Linux distributions that are truly open source and completely free to use.
Is Linux Open Source?
Yes, Linux refers to the family of open source operating systems based on the Linux kernel. 
What Is Enterprise Linux?
Enterprise Linux is an open source operating system that's packaged with tools and services designed for the enterprise. It supports containers, cloud, automation, middleware, microservices, and much more. Choosing the right Linux option is important in the enterprise. 
Enterprise Linux is a branch of the GNU Linux kernel. The kernel itself is optimized for running Linux in a business enterprise environment. The software was designed to work well with common hardware found in the data centers of large enterprises. It ships with a set of commands that are familiar to experienced Linux administrators. This makes it easy to find qualified resources to utilize an enterprise edition.
Get the Decision Maker's Guide to Enterprise Linux

This guide gives an overview of the Enterprise Linux landscape, with battle-cards for 20 of the top Enterprise Linux distros.
What Is Red Hat Enterprise Linux?
Red Hat Enterprise Linux (RHEL) is an operating system that utilizes open source software.
The offering has an ecosystem of software surrounding an enterprise Linux kernel. That ecosystem of software is maintained and developed into by RedHat Inc. It's a curated set of software that comes together to form the RedHat offer.
Is RHEL Open Source?
RHEL is built from open source components. The kernel itself and the supporting software are all open source. However, Red Hat has built infrastructure, support, and a suite of services that will let you license their branded version of enterprise Linux and use it in production.
Here's where you lose the freedom of open source – If you want to use it in production, you have to be paying for the license.
Open Source Isn't Free
While the software itself is open source, you're not allowed to use it in production unless you're paying for it.
Part of the idea of being truly open source implies software freedom. When a user is not able to freely run, procure, and install the software without also having to register with a license server/pay for it then the software is no longer free. While the code may be open, there's a lack of freedom. So according to the ideology of open source software, Red Hat is not open source.
Truly Open Source Alternative for Enterprise Linux
If you're looking for a truly open source enterprise Linux, the most mainstream resource bound by the terms of GPL is CentOS. Why would you want to choose CentOS? The code of CentOS identical to Red Hat and it is completely free to distribute. CentOS also has several support options from the community and organizations such as OpenLogic by Perforce.
If you want truly free and open source option, CentOS is the right choice.
The Differences Between Red Hat and CentOS
In the Red Hat and CentOS datasheet, you can see how they compare on over 15 factors including licensing, security, package management, and available commercial support.
Get Enterprise Linux at a Fair Price
Red Hat Enterprise Linux is popular. But it isn't the only option for enterprise Linux. In this white paper, you'll learn the benefits of switching your enterprise Linux to CentOS.