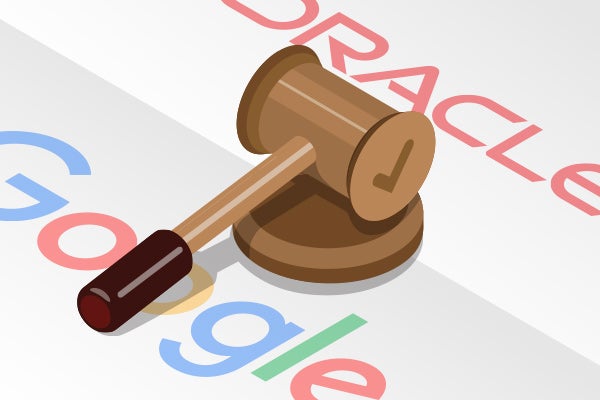 April 6, 2021
Google vs. Oracle Supreme Court Ruling: Overview and Potential Impact
Operating Systems
Open Source
On April 5th, the Supreme Court of the United States (SCOTUS) announced their decision in favor of Google regarding the case GOOGLE LLC v. ORACLE AMERICA, INC. In the opinion, SCOTUS stated that: 
"Google's copying of the Java SE API, which included only those lines of code that were needed to allow programmers to put their accrued talents to work in a new and transformative program, was a fair use of that material as a matter of law." 
Back to top
Background on the Decision 
This decision was reached after a Federal Circuit Court originally found the copied lines to be bound by copyright. A jury then sided with Google – deeming the copied lines to be covered by the Fair Use legal doctrine. The Federal Circuit court reversed that decision, ruling that act was not considered "fair use as a matter of the law", and that the "evidence of actual and potential harm stemming from Google's copying was 'overwhelming.'" 
Before the case was remanded to a trial to determine damages, "the Court agreed to review the Federal Circuit's determinations as to both copyrightability and fair use." 
Dissenting Opinion 
In the dissenting opinion from Justice Thomas, he effectively states that this decision may further deregulate a business that is, perhaps controversially, immune from many regulations that apply to smaller companies. 
But the specific points of contention were more attached to the copyrightability of code, as Justice Thomas argues here: 
"Is the software code at issue here protected by the Copyright Act? The majority purports to assume, without deciding, that the code is protected. But its fair-use analysis is wholly inconsistent with the substantial protection Congress gave to computer code. By skipping over the copyrightability question, the majority disregards half the relevant statutory text and distorts its fair-use analysis. Properly considering that statutory text, Oracle's code at issue here is copyrightable, and Google's use of that copyrighted code was anything but fair." 
Justice Thomas went on to say that, "the Court wrongly sidesteps the principal question that we were asked to answer: Is declaring code protected by copyright? I would hold that it is." 
Back to top
Potential Impact to Companies 
For companies developing APIs, today's ruling has a limited impact – companies must expect anybody can reuse their APIs within the bounds of Fair Use. Additionally, the assumption that re-implementations must be substantially unique or new is still in place. Still, it does not mean that companies can expressly prohibit any/all re-implementations of their API, especially if the resulting re-implementation contributes to greater innovation within the software industry. 
The decision also does not enable companies to skirt the constraints of open source licenses. They will still need to comply with these open source licenses as they pertain to distributions.  As an example, it may be ok to reimplement a public interface, but distributing an open source software library that implements that interface is still protected under open source licensing. 
Back to top
Potential Impact to the Open Source Landscape 
A quick look at social media will tell you that many people within the open source community are excited about this decision. However, the reality is that not much has changed. Copyright laws still apply in the same way they did before. As much as teams may want to go and copy proprietary code and put it to work, it must still be done within the bounds of the Fair Use doctrine. That said, the decision could provide grey-area, open source API re-implementations (e.g. Libre Office) better footing if they are taken to court. 
It's also important to note that this decision is not the overtly positive story that some are making it out to be. Although it is easy to celebrate the victory for free software, and even feel a little schadenfreude towards Oracle, Google is an enormous company with nearly unlimited assets, and there's every possibility that a smaller software organization would not have the resources to fight for this outcome. 
Back to top
Potential Impact to the Java Landscape 
The overall impact to the Java landscape is minimal. Java has been available for "free" for some time now, with open distributions of Java nearly as adopted as Oracle Java. The decision, if anything, serves to make "Free" Java stronger by improving the long-term outlook for innovative runtimes (read: re-implementations) like GraalVM. 
Back to top
Final Thoughts 
While the SCOTUS decision to side with Google in this case may lead to more implementer-friendly interpretations of the Fair Use doctrine, the jury is still out on whether this ruling will pave the way to truly new and transformative advancements in open source.  
Still, it's easy to see how the decision might lead to more stability for open source projects founded on reimplemented APIs -- as long as they don't cross the new boundary between Fair Use and Copyright law. 
Additional Resources 
Back to top