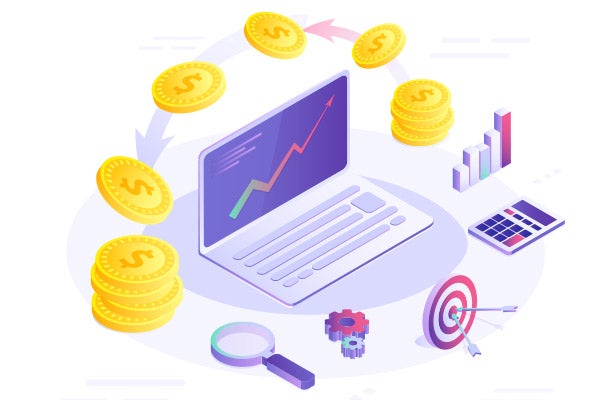 June 30, 2016
When Is Free Not Free: The True Costs Of Open Source
How Much Does Open Source Actually Cost?
"Getting open source set up right and finding the right skill sets to support it are the highest costs for organizations." Richard Sherrard, Rogue Wave Software.
Open source is at the core of many applications, Gartner predicted that 99 percent of Global 2000 companies will use open source in their applications by this year. This week's webinar, the second in our open source webinar series, was designed make sure you understand the true costs of open source, and what open source support and audits mean to mission-critical projects such as yours.
Interesting Facts
Throughout the webinar, we asked attendees questions to help to see where they are on the road to understanding the true value and cost of open source.
Poll: What percentage of your mission critical software is open source?

The majority of users are still under 50 percent open source, and that is in line with what we saw last year when we asked a similar question. It isn't surprising, as we see adoption of open source use increase, so too will it's use by organizations in their more mission-critical software. We'd probably see the results shift to show more usage if we look beyond the mission-critical software.
Poll: What do you see as the biggest benefit you get from using open source

It's understandable that cost savings would rank high as a benefit – who doesn't like free? But what's really interesting is the value that's now being placed on vendor lock-in. Not being tied into a single vendor allows teams to be really agile. There's flexibility to try something out, readjust architecture, or move in a different direction with development easily.
Poll: What do you see as the biggest technical risk of open source? 

It's good that people are aware of the risks around open source. Support and slow response from the community are related, because often it's the community you turn to first for support. Honestly though, it's not the communities job to support a business in resolving bugs or providing patches, that's where commercial support it most valuable.
Answering your questions
The session was very interactive, and we received some great questions which we promised to recap.
Does the open source support team need to be in the development team?
[Richard Sherrard] Not necessarily within individual development teams as that would turn into quite an expense. However, we have seen larger organizations establish an internal OSS support team that supports all the development teams on open source. They typically take the level one and two type issues, but then lack the depth of experience in many cases to address real deep level three technical issues on the open source.
Other companies look to offload this internal support team to a third-party vendor (like us) so they do not have to put in the direct resource expense into building the team themselves. Also, even companies that have internal support teams look to compliment the level three issues with third-party support providers.
Management now expects that open source is completely free. How do we make a case for adding cost for support?
[Richard Sherrard] A common question we get asked. I would start with open source software is "free as in free speech, not free as in free lunch." And provide a couple of key points:
• Open source is different from commercial. You get support and maintenance from commercial vendor's; open source does not come with the equivalent.
• There is a low cost of entry to acquire the software but how much time/effort will it take to identify/resolve issues when they occur in our core business applications without someone to help support us. How much an outage will actually cost the business ($10's thousands, millions?)
How do I know if my developers have enough training? Where can I find this?
[Richard Sherrard] Take some time to review current skillsets across the team(s) to understand the level they're at today.
Plan for additional training for teams: brown bags from stronger members, online training, or even commercial training.
Then add open source into your hiring criteria going forward to hire the best open source talent for your teams.
What are the top security issues, beyond what we already hear about, that you see in enterprise customers?
[Richard Sherrard] There is always going to be the next "Heartbleed" or "Poodle" vulnerability coming along but one of the top security issues for enterprise customers today is not fully knowing what open source they have and where they have it. After that, putting a mitigation plan in place to manage these security issues as the next latest and greatest security issues come into their organization.
What's Next? 
Watch, re-watch, or share this on-demand version of the webinar – When is free not free: The true costs of open source
If you missed part one of the series, How enterprise learned to stop worrying and love open source, you can read the blog or watch the on-demand version.