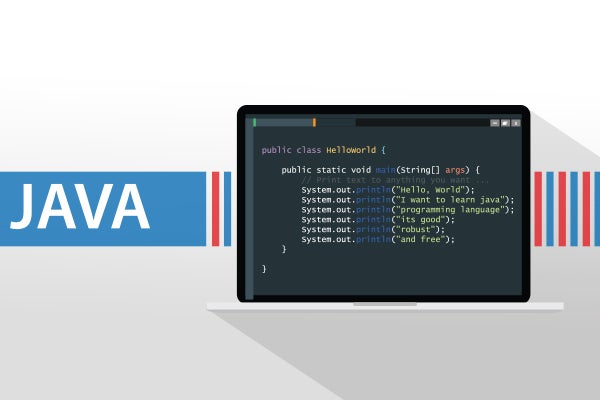 March 8, 2019
Java SE 8 Commercial License Now Requires Paid Subscription
In 2018, Oracle announced that after January 2019, businesses will need to purchase a commercial license (i.e., from Oracle) in order to receive software updates. Further details are available at the Oracle Java SE Support Roadmap page. OpenLogic enterprise architects help companies worldwide make this migration secure, allowing your team to get up and running quickly on a more cost-effective solution.
We reached out to Java experts to get their thoughts. Here's the question we posed to each expert:
Oracle now requires a paid subscription for businesses to continue getting updates to Java SE 8. What are your thoughts on this decision by Oracle? Read their answers below.
Stephen Colebourne: Creator, Joda projects
Stephen Colebourne (@jodastephen) is the creator of Joda projects. Oracle is perfectly entitled to offer support licenses, and this is a business model that they have been doing for many years. What they failed to do was be clear enough about the change. Rather than changing the license of the main download of Java, they should have introduced a new "product" (e.g., Oracle Java Enterprise). This would have avoided the confusion, as few would mistakenly download a product with the name "enterprise" and expect it to be zero-cost.
Dr. Heinz M. Kabutz from JavaSpecialists.eu
Dr. Heinz Kabutz (@heinzkabutz) is a Java expert with JavaSpecialists.eu. This has been the approach for many years. Once the new versions come out, the old ones are available on a paid subscription. It is nothing new. Fortunately, we have lots of players in the OpenJDK market, so companies have a choice of which one to use.    
Ken Fogel, Java Champion and CS Teacher
Ken Fogel (@omniprof) is a Java Champion and Computer Science teacher at Dawson College. It is not surprising that Oracle wishes to monetize its investment in Java. What puzzles me is why Oracle is not generating sufficient revenue from Java by providing support similar to other companies, such as Red Hat or Pivotal. That, of course, could be why I'm a teacher and not a CEO.
Brad Wood, lead architect and developer advocate
Brad Wood (@bdw429s) is Lead Architect and Developer Advocate at Ortus Solutions, Corp. It is what it is. Oracle Java (and in a more general sense, the JVM) is the workhorse of enterprise software. Oracle has poured a lot of money into Java over the years and the fact of the matter is, the vast majority of users pay them nothing, enjoying bug fixes and security updates on a regular and long term basis.
Oracle likes to make money (can't fault them) and this decision has pushed a portion of their users into paid support and pushed the rest of the moochers out to open source pasture. I get it -- I've mooched off of Oracle and Sun before them, for years as a JVM developer. Honestly, I think Oracle has gone about this in the best way they probably could have.
They retain the influence over the platform, but the code itself is open sourced and maintained by a very large group of open source contributors backed by some very large companies like Red Hat and Amazon, who are too invested in Java to not help.
It's caused some growing pains in the OpenJDK space, a lot of questions about just what exactly "Java" is and some hand wringing regarding the future of the JVM, but at the end of the day, Java is still free and Oracle has enabled the Java community to pick up free support where they leave off.
Giorgos Gaganis: software engineer, blogger
Giorgos Gaganis (@ggaganis) is a software engineer and blogger who's based in Greece. This is not really a change in my view. End of public updates was planned and known for quite some time. Also, the end of public updates has been normal and expected in the Java world and this has happened for all versions since 1.4. For example, 7 was released in 2011 and it's public updates ended in 2015, one year after the release of 8.  
Nicolai Parlog: Java developer and author
Nicolai Parlog (@nipafx) is a Java developer, blogger, author, and trainer. Oracle's JDK 8 got five years of free support, which is ample. And while it's gratis, it's certainly not costless, so it makes sense for Oracle to monetize long-term support. Does it make sense for the rest of the Java community? That's not easy to answer and I think only time will tell. An important factor is whether the community is willing to pay (monthly $US 25 per server processor or $US 2.50 per desktop user) for what they rely on. Personally, I prefer Java's guardian to earn good money from it as opposed to looking for ways to reduce costs (e.g., by curbing further development).
Justin Reock: Chief Architect at OpenLogic
Justin Reock (@jreock) is a free software evangelist and the Chief Architect for OpenLogic. He resides in Asheville, NC. Although it could be argued that this is "business as usual" for Oracle, there is no question that this move will be highly disruptive to both commercial and free segments of the software industry at large. Java still powers a tremendous amount of the landscape, and continues to be the most prevalent language in enterprise software. A majority of open source projects are written in Java (though newer contenders like Node.js and Go are on a sharp rise), and this move will further distance Oracle from the ever-expanding world of open software.
Honestly, I see this move as very short-sighted on Oracle's part. Though it will provide an immediate cash-grab from customers who are too risk-averse to move to a GPL-protected Java variant, ultimately it will accelerate the adoption of non-Oracle Java. OpenJDK was already well on the rise before this move because of its accessibility. In an infrastructure landscape that is becoming more turnkey by the day and with cloud-native and container-based patterns becoming the new normal, the free and uninhibited distribution of software is increasingly important.
Apart from having no license cost, software that can be pulled from public repositories in an automated way or distributed freely through package and container repositories just makes more sense for the way modern deployments are managed. By adding another barrier to the deployment of Oracle Java, Oracle has taken a giant step *away* from industry-leading patterns. I believe history will show that this move is ultimately detrimental to Oracle and its place in the new software landscape.
Want to talk to one of our experts from OpenLogic? Connect with us today!