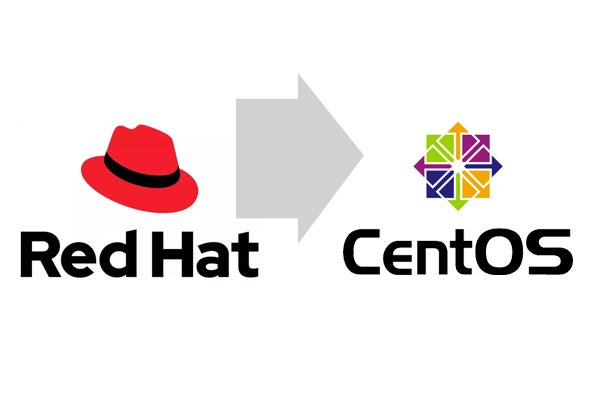 November 9, 2017
How to Migrate from RHEL 7.4 to CentOS 7.4
One of the biggest "selling" points for CentOS is that CentOS is built from the official Red Hat source code. In fact, CentOS's Git repository, git.centos.org, has officially replaced ftp.redhat.com as Red Hat's official publication site for Red Hat Enterprise Linux (RHEL) source RPMs. CentOS takes the official RHEL source, strips it of trademarked vendor branding, artwork, and ties to the Red Hat Network, recompiles the binaries, and publishes their distribution. This means that CentOS and RHEL are incredibly, if not entirely, compatible.
According to the CentOS wiki, "CentOS conforms fully with Red Hat, Inc's redistribution policies and aims to be functionally compatible with Red Hat Enterprise Linux."
The primary difference between RHEL and CentOS is that you no longer have to pay for expensive support direct from Red Hat. What you gain is the flexibility to find that support elsewhere, such as from OpenLogic.
For the security-minded, when Red Hat publishes security updates, CentOS quickly turns those updates around and presents them to the CentOS community, usually in about 24 hours or less.
More information about the relationship between Red Hat and CentOS can be found at the Red Hat site here.
While this information is useful if you're considering migrating your existing services to RHEL or CentOS from another Linux distribution, such as Ubuntu or SUSE, or another operating system, such as Windows, what if you already have RHEL systems that you'd like to migrate to CentOS?
Moving from RHEL to CentOS
While we can work with you to help plan out the migration and assist in identifying any migration risks before your migration is attempted, if your systems are relatively straightforward installs with very little in the way of customization, you might consider migrating yourself.
Note: Even if you don't contact OpenLogic to help you plan your migration, if you run into any problems, our support team can help you through the tough times to get you back up and running.
Migrating from RHEL to CentOS, since they are distributions built from the same source, is a lot easier than migrating from a dissimilar distribution or operating system to CentOS. When it comes down to it, what we're doing is replacing a handful of Red Hat packages with the equivalent CentOS packages and performing a system-wide package update.
Many folks ask, "Does it work?" Yes, it actually works incredibly well! As long as you haven't heavily modified your RHEL installation, the migration should be fairly painless.
In my next post, I'm going to use the CentOS Migration Guide, updated for the CentOS 7.4 release, to convert a vanilla RHEL 7.4 installation to CentOS 7.4. Come back to read about a real migration in action!
To learn more about how moving to CentOS will save on licensing and support costs and to watch a live migration, register for our webinar series: