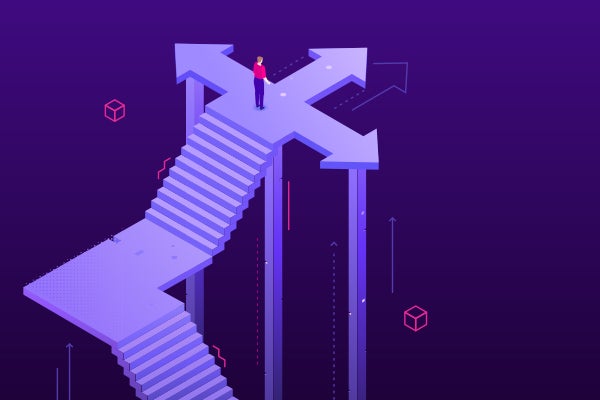 October 5, 2018
Cost and Choice: Breaking Down Open Source Barriers
A funny thing happened to open source on the way to the enterprise. Companies said that they wanted the flexibility and cost-effectiveness of open source and the possibility of participating in open source communities. Yet today we find ourselves locked into one vendor's full stack, one that rarely allows the right freedom of choice or is supported in the way that you want it. One that's treated separately from the actual applications that you're supposed to be supporting and the metal you're supposed to be running on. Usually, it's also the one that gets prohibitively costlier as your business scales up.
What happens if you simply want to integrate, automate, and orchestrate the best-of-breed components, across your infrastructure and business applications, that are entirely your choice? Some vendors say they offer flexibility, such as Red Hat and the open source-based suite from VMware, as long as you remain within their playground. And certainly no one offers to support your business needs, from architecture to support across application and infrastructure.
How can you break down the barriers preventing true open source freedom?
Back to top
Eliminate Vendor Lock-in
Simply put, the answer to eliminating vendor lock-in is to go with the UnVendor.
Our OpenLogic enterprise architects are beholden to no ecosystem and have curated and delivered hundreds of open source technology solutions for over 10 years, using a deep knowledge of supporting and contributing to over 400 packages and projects.
All available to you.
Rather than getting stuck, as Tim O'Reilly mentioned in his OSCON 2018 keynote, we guide and support your choices towards the best architecture, and enable your Day 2 operations as the needs of your business grows.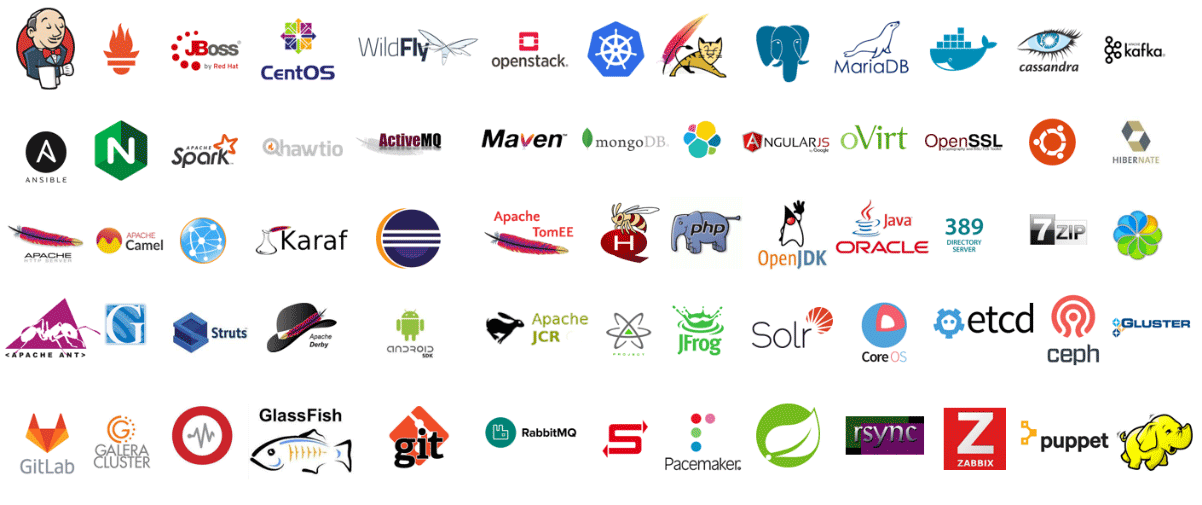 But there's more to it than that. If you're starting out new to open source or thinking about migrating to an unfamiliar operating system or infrastructure, the challenges can be daunting. That's where we come in, to understand your needs and work together towards the production solution.
Back to top
Curate the Best Architectural Framework
Ask anyone in cloud ops what they're responsible for, and they'll answer, "Cloud infrastructure." Ask any application developer the same thing, and the answer will be, "Getting my code out on time." While they're right to focus on their own areas, the needs of the business encompass both… and a lot more.
This separation of responsibilities causes another type of barrier: inefficiency. It results in having to deploy different automation tools to support your metal, infrastructure, and application development, or working with multiple vendors to do it all. Not to mention the process and people challenges (including DevOps) that come with treating one business solution as three different problems.
That's why the OpenLogic team has chosen to go beyond the stack, curating the best architectural framework from over 400 projects that also includes development automation and orchestration of infrastructure and metal. By offering six stacks over three clouds (or versions tailored to your needs), and our unique Ansible playbooks, you gain the confidence to deliver on unified business goals, rather than spreading IT and development thinly between different models.
What does this mean? Our enterprise architects:
Get into the application needs, business processes, and workloads to decide how they are best satisfied
Understand development processes to determine the best CI/CD/DevOps strategy
Identify performance and scalability requirements to build the appropriate automation and orchestration infrastructure
Recognize security goals, and audit systems to discover gaps and suggest remediations
Your IT has more to do with applications than infrastructure. We know code, we know infrastructure, and we know where the enterprise focus should be – it's on delivering applications, not struggling with everything underneath.
Back to top
Reduce Your Spend
And finally, we come to the last barrier. This one is also simple to explain: By avoiding the lock-in with a specific vendor, we offer the freedom to choose any open source package, including the ones with no licensing fees. An obvious example would be choosing CentOS over Red Hat Enterprise Linux, potentially saving up to 50% via the elimination of license fees, but there are many others that we can walk you through.
To sign up for an open source workshop – where one of our architects visits your team to tackle your specific problems to deliver an architecture, plan, cost, and timeline – click the button below and we'll get back to you within 48 hours.
Additional Resources
Back to top