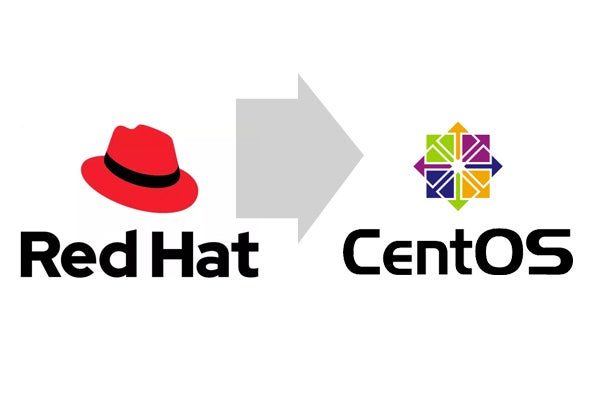 April 18, 2018
Case Study: Migrating from RHEL to CentOS in Financial Services
Linux is today's server operating system of choice for businesses of all sizes across all industries, with Red Hat Enterprise Linux (RHEL) being the most popular enterprise Linux distribution. RHEL has emerged as the leader in this space, but it still has limitations. Overburdened with costly licensing and support fees and limited by its proprietary ecosystem, IT teams are making the move away from RHEL to CentOS (Community Enterprise Operating System), which offers businesses the same enterprise-quality operating system as RHEL but at far less costs:
It's common for companies to see savings of around 50 percent, largely from eliminating license fees.
CentOS is essentially a "move and drop" replacement for RHEL, making for a relatively smooth migration. Enterprises are turning to OpenLogic to make the transition even smoother. The OpenLogic team not only helps with the migration, but offers the same level of support with CentOS that Red Hat offers with RHEL.
Let's take a look at one company that enlisted the OpenLogic team to help with the migration from RHEL to CentOS.
Company Turns to OpenLogic for CentOS Migration
A midsize financial analysis company found that its IT expenses were increasing year over year, primarily due to an annual increase in RHEL licensing fees. With 1,000 RHEL servers, that yearly fee increase added up fast.
The company's requirements for a move to CentOS included:
Cut costs
Improve its IT support model
Retain its existing infrastructure
Make the most of its existing software stack
Minimize training costs
Avoid application downtime
The first step was to create a solid inventory of the company's applications. That helped the firm decide on a timeline. For example, foundational programs - Apache for web servers, MariaDB for databases, and WordPress for the front-end web content management system - were ready to migrate immediately with existing setup and configuration files.
Other programs were assessed as mission-critical with higher migration risks, so they would be staged over time. These apps included a back-of-house JBoss application for internal use and several legacy C++ programs for stock market estimates.
Another consideration was which OS version to use. The company was running RHEL 6.7. With RHEL Extended Update Support (EUS), this version would see support until November 30, 2020. There was discussion about moving to CentOS 7.4, its version of RHEL 7.4, but the OpenLogic team suggested moving to CentOS 6.7 for an apples-to-apples switch, rather than a migration and a modernization all in one move. Once CentOS was in place and running smoothly, updating the operating system could be considered.
Following the advice of the OpenLogic team, the financial analysis company first ported its front-facing website from RHEL to CentOS.
"The website is a core, highly visible program for us," says the company's CTO. "Because that migration went so smoothly, it made both our IT staff and, more importantly, our executive team comfortable," making it easier to move forward with the CentOS migration.
With regard to ongoing support, the company's in-house staff was determined to be able to handle day-to-day problems, and it decided to use OpenLogic support only for larger issues.
"The cost savings were in line with our expectations," says the CTO. "Frankly, the overall process was easier than we thought it would be, and the support we get from OpenLogic is better than what we previously had. They readily share their expertise with our IT team, giving us the feeling of being within a community of developers."
Learn More
The primary reason to move from RHEL to CentOS with OpenLogic: lower total cost of ownership. But there's also the ability to maintain best-of-breed Linux technology and retain top Linux security - all while increasing software flexibility. Plus OpenLogic gives enterprises around-the-clock access to Tier 3 and 4 open source architects capable of solving issues across the entire software stack and development lifecycle.
Want to learn more about how your enterprise can save? Download this free guide now.